Oct 07, 2022
Earl DeMatas
0
Oliver Bukvic CM, a Senior Marketing Leader, discusses differentiating and dedicating yourself to a life-long professional development journey and being proud to promote a designation recognizing marketing leaders across Canada.
Learn and Grow
I have always loved marketing. I ran two successful small businesses, one in high school and the other when I studied at Wilfrid Laurier University. My first corporate marketing role was at Bayer Healthcare. I was an Assistant Brand Manager at the time on the nutritional line for One a Day and Flintstones vitamins, which made me love marketing even more. Eventually, I moved to Kruger Products and had the fantastic opportunity to work on the award-winning brand transition from Cottonelle to Cashmere. For the past several years, I led the Scotties brand and held a unique role as a marketer working for the same company for 18 years. Initially, I saw the CM designation as an excellent opportunity to differentiate myself and stay current with professional development by continuing to learn and grow with the program.
Industry-Recognized Credentials
The best thing about the CM designation is that it ensures marketers stay relevant in the industry. Since the marketing profession is constantly evolving, this designation provides more credibility to the lifelong journey of learning required. The CM journey helps marketers stay on top of key trends in this fast-paced business. As the CM designation continues to gain traction, it provides industry-recognized credentials to marketing leaders across the country.
We Should Be Proud
I leverage the CM designation prominently in my LinkedIn profile and email signature, garnering positive reactions from colleagues familiar with the program. Others have been intrigued, and I have taken the opportunity to educate them about the designation. As CM holders, we should be proud and accept the responsibility to promote the designation to other marketers and the business community.

Professional Development is the Key
I have encouraged others to pursue this designation as it strengthens their skill sets as well-rounded marketers and strong business thinkers. It resonates strongly because there are many disciplines within marketing. As a CM, marketers can focus on several key areas, and are required to adhere to the code of ethics. The unique aspect of the CM program is that designation holders must continue their professional development even after they graduate and stay involved with the marketing community. Professional development credits can be earned in many ways, including through participation in the community. For me, for several years, that meant giving back as a Marketing Director and board member for the Georgetown Soccer Club.
A Great Opportunity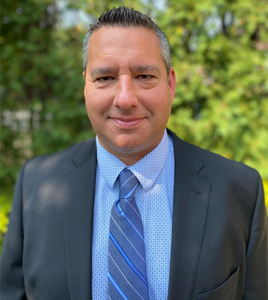 As I look forward to my next marketing challenge, I hope to continue to build my marketing network, as the CMA community has helped me do in the past. The CMA community is full of impressive and selfless business leaders who are generous with their time. The CM designation provides marketers with an excellent opportunity to connect with like-minded individuals in various industries across Canada.
Oliver Bukvic CM
Senior Marketing Leader

Tags:
Blog
,
CM Graduates
,
Executive Pathway