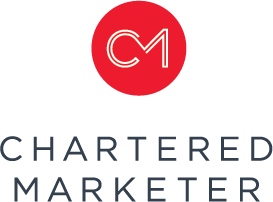 Turning Career Goals into Career Realities
What is the Chartered Marketer Program?
The Chartered Marketer program is a two-year, online designation for Canadian Marketers. It has been designed by professionals with experience in both post-secondary education and in running their own marketing practices. With the help and guidance of not only the programs instructors, the program is also supported by a number of different councils at the Canadian Marketing Association with a breadth of knowledge on different disciplines within marketing.
Staying Relevant in the Marketing Industry
The program gives you the opportunity to learn and grow over a two-year time frame while continuing to work and apply your learnings in your current role. The courses offer the most up-to-date marketing knowledge that will help any marketer tackle complex marketing problems as they progress through their careers.
Key Benefits of the Chartered Marketer Program
The

online

courses

are designed by Canada's leading industry professionals with experience in both marketing and education.
 Bridges diverse course content with innovative online teaching methods. Learn crucial soft skills, collaborate with marketers across the country and boost your career progression.
Grow your professional network with like-minded, fellow learners looking to achieve their highest potential.
Why is the Chartered Marketer Designation important for marketers?
When you join the Chartered Marketer community, you will be joining a group of like-minded individuals looking to sharpen their marketing skillset and prepare themselves to become the next group of marketing leaders in Canada. The CM program will give you the tools you need to take your marketing know-how to the next level, while also giving you the opportunity to learn from your peers and their experiences.
What Chartered Marketers in the making have to say:
I really enjoyed Applied Marketing Core 1! I appreciate the "go at your own pace" approach as it allowed me to effectively manage my time with my professional and personal life. I also liked the structure of the core. I didn't feel overwhelmed with readings and each of the engages/exercises were constructed in a way that facilitated and propelling my learning… – CM Core 1 Participant