Jul 29, 2022
Earl DeMatas
0
Eric Tang CM, Executive Vice President and Managing Director at Porter Novelli, discusses marketing standards, making decisions, professional development and how he needed to learn.
I Needed to Learn
Initially, I wanted to become a CMA Council member, and one of the requirements was obtaining the CM designation. While reflecting on my skills and experience, I realized there were emerging marketing disciplines I needed to learn. It was also an opportunity to reach out to my peers and clients and get their feedback on my work.
The Standards We Follow
Marketers have fought hard to win a seat in the C-suite. Most C-suite members have a professional designation with standards and a code of conduct governing their profession. Marketers should demonstrate the same rigour because we, like general counsel, CFOs, and CIOs, make decisions that affect the performance, growth, and reputation of our companies. The CM designation can help demonstrate the standards we follow as marketers to make decisions in an increasingly complex business environment. I use my designation in my email signature and on my LinkedIn profile. When I became a CM, I received congratulations from industry colleagues and fellow Chartered Marketers. As an organization, we must continue to promote the designation to the entire profession.
Decisions and Recommendations
Since the business environment has become increasingly complex, marketers are responsible for demonstrating how we protect the brands we serve and consumers' interests. Our decisions and recommendations affect a brand's reputation, safeguard consumer privacy, and even guide conversations on societal issues. Our profession must demonstrate our standards, rigour, and code of conduct. Senior marketers need a broad understanding of marketing disciplines, how they complement each other, and their limitations. As a learning experience, the CM program is a good way for marketers to update our skills, reflect on current and emerging issues that we may not have the time or opportunities to do in our day-to-day duties.
Ongoing Professional Development
While the CM designation holds marketers to the highest professional standards, the designation won't have an impact if it isn't collectively recognized and supported by marketing leaders. Embracing the CM designation allows future marketers to define how they want to be viewed by corporations across Canada. As a B2B marketing council member, I have learned a lot and built a trusted network of marketers throughout the country. I am grateful for the friendships I have gained and the thought leadership content we've shared. Our monthly discussion is an integral part of my ongoing professional development.
Do the Work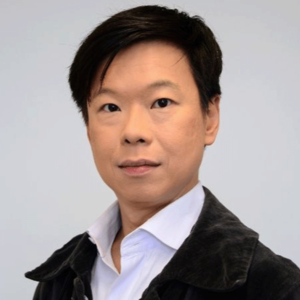 We are very fortunate to have a professionally run organization like CMA to champion the industry. CMA provides numerous professional development and networking opportunities. I remember when I first joined, the best advice I was given was, "Use it like a gym. We are here as a resource to you but you have to do the work too."
Eric Tang CM
Executive VP, Managing Director, Canada
Porter Novelli

Tags:
Blog
,
Executive Pathway