Mar 31, 2023
Earl DeMatas
0
Smita Challu Tulsani, CM, Customer Strategy and Martech Director at Akcelo, discusses breaking tradition, taking a leap of faith and creating the marketing leaders of tomorrow. 
Breaking Tradition
Growing up, I was surrounded by engineers and doctors in my family. Even though I became an engineer, I wanted to become a marketer, because I was always intrigued by technology and fascinated by persuasion in human interactions. The marketing profession was perfect because it allowed my rational logic-driven brain to measure the impact of messages while simultaneously pushing me to continue to evolve creatively. When I told my mother I wanted to leave IT to join an advertising agency, it took her a while to process the news but, she encouraged me to follow my passion. Within a few months, it was interesting when marketing and campaigns became part of our dinner table discussions.
Fortunate
Over the next 17 years, I was fortunate to have mentors who inspired me as I gained global experience working abroad and following my passion. I found the Chartered Marketer (CM) program at a time when, like many immigrants, I needed more Canadian experience. The CM program provides industry-standard credentials, recognizes your knowledge, and validates the expertise you've acquired.
A Growth Mindset
I invest in my learning because I believe in a growth mindset. In a profession like marketing that evolves rapidly, staying current and relevant is the key to growth. Believing there is always room to grow, keeps me grounded and curious while I strive to improve myself. I have gained valuable hands-on experience, learned diverse perspectives, met incredible marketers, and joined a community of like-minded people. Working toward my CM designation while employed full-time and raising twin boys seemed daunting, but was possible, thanks to my husbands' support. I highly recommend the CM designation because it adds credibility to your work and connects you to marketers throughout the country.

Leap of Faith
I'm sure my dedication to the marketing profession shows because I'm constantly investing in my professional development. I'm always willing to learn, evolve and challenge my perspective. When I speak with my mentees or colleagues, I encourage them to take a leap of faith and invest in their professional development because the marketing profession is vibrant, and the CM designation is a great way to build their learning path. There are many ways to explore your passion, so why not let the CMA community be your guide?
Marketing Leaders of Tomorrow
The CM designation equips you with the tools to be curious, ask the right questions, and approach the problem-solving framework in a structured manner. The concepts you learn inspire you to innovate while developing into a well-rounded marketing leader. Marketers must constantly learn because the profession requires them to be strategic and creative. With each new member we build a stronger foundation to create and mold the marketing leaders of tomorrow.
Bold and Curious
Over the past several years, I have enjoyed contributing to the CMA community. Whether through my participation as a CX Council member or as a panellist, the richness of the discussions and diversity of ideas is impressive. The community and conversations I've been part of have inspired and given me the courage to be bold and curious as I navigate my journey.
Sense of Belonging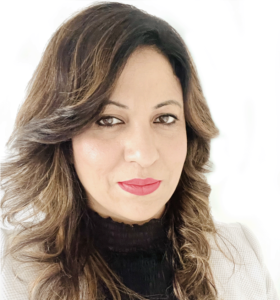 When you're a Chartered Marketer, it doesn't matter if you are an immigrant or a seasoned Canadian; you belong. There is always something to keep you engaged and inspired and Council members are extremely generous with their time. It's like a 'safe space' and after almost two decades in marketing, I know whenever I need advice, the CMA is there.
Smita Challu Tulsani, CM
Customer Strategy and Martech Director, Akcelo

Tags:
Blog
,
CM Graduates
,
Executive Pathway