Feb 24, 2023
Earl DeMatas
0
Vera Cvetkovic, CM, Vice President of Enterprise Consulting at Media.Monks shares how her journey led her to an opportunity marketing leaders' can't miss.
Knowledge, Skills, and Credibility
Over the last 20+ years, I have built and managed marketing platforms for global technology organizations and implemented MarTech solutions for enterprise clients. A couple of years ago, the Chartered Marketer designation caught my eye while mentoring a young marketing professional. I seized the opportunity to apply for Executive Advance Standing (EAS) and recommended my mentee also look into it. In a constantly evolving field like marketing, a program recognized across the country that elevates marketing leaders' knowledge, skills, and credibility is an opportunity you can't miss.
Elevating Credentials
The CM designation is unique because it elevates marketers' credentials to the next level while distinguishing them from their colleagues. It's different from traditional college and university marketing education programs because it recognizes accomplished marketing professionals while grooming future marketing leaders to follow in their footsteps.
Circle of Trust
I mostly use my CM designation in my LinkedIn profile, social media, presentation bio and executive board portfolio. The CM designation is an extra layer of knowledge and expertise that lifts every marketer's credibility to a higher level. Clients love that I am a certified Chartered Marketer because it represents a high bar for excellence and makes our work more credible. Earning the designation confirms we support and follow best practices in marketing and compliance. The CM designation is like a circle of trust because when I need someone, I seek out CMs. After all, I know firsthand they have the skills and values that today's marketer needs.
The Cherry on Top
As a trusted advisor and mentor for marketing professionals, I always recommend the CM and discuss the benefits and advantages of this unique designation. Since I mentor and coach mid-level management and young professionals, they often ask me what they should pursue next. I challenge everyone to consider the CM designation and what the knowledge and skills could do for their careers. I reiterate the importance of differentiating yourself from peers in a constantly changing, competitive profession like marketing. In addition to my CM designation, I'm also PMP certified. Since there could be thousands of candidates with similar credentials and backgrounds, the CM designation could be the bold statement that makes you stand out from the pack. The Chartered Marketer program is the cherry on top of experience and knowledge in the marketing profession.

Accomplishments
I'm incredibly proud of building the Salesforce Marketing Cloud PS team in Canada. After acquiring ExactTarget, we hand-picked and groomed a team to serve Canadian enterprise businesses in various industry verticals. My second proudest moment was opening a BizTech Canada office in 2016, renamed Media.Monks in 2020, where I served as General Manager scaling the Adobe Experience Cloud Practice.
Learning Something New
The CM community is an excellent opportunity for networking, business development, exchanging ideas and finding talent. I'm always trying to learn something new. The CM program complements everything from my formal educational training to the professional associations I'm a member of, like APMP and executive training. The CM designation has been an excellent addition to the accomplishments in my portfolio because it shapes future marketing leaders by updating their knowledge, skills and practices while grooming and preparing them to evolve and rise to meet any challenge.
The Next Level
I feel privileged and honoured to have served as a judge in the annual CMA awards for the last two years. I'm always amazed by the brilliant ideas these organizations are presenting. I've also been part of the MarTech Council over the previous three years which is like a two-way street because not only am I contributing but I'm learning as well. Discussing thought leadership is outstanding because, in my experience, MarTech Council members are former coworkers or clients. Currently, we are discussing operations and innovation and how we can take organizations to the next level.
I Can't Wait
I'm a technologist who started as a consultant building computer software for marketers. First, it was email, then mobile, and now we have social media. Initially, if you wanted to use a website for marketing, it was simple and static, with content made up of images and text.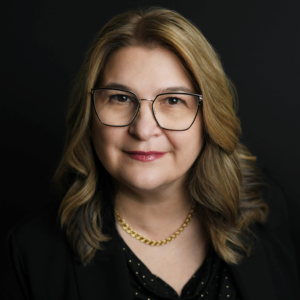 However, it has evolved so much over the last 20 years that marketing online is much more interactive, dynamic, and personalized for each user. Today, web 3.0, the metaverse, and NFT's are growing exponentially to provide the best user experience and interactions in marketing. Marketing is constantly evolving, and I can't wait to see where it's headed.
Vera Cvetkovic, CM
Vice President of Enterprise Consulting
Media.Monks

Tags:
Blog
,
CM Graduates
,
Executive Pathway