Apr 08, 2022
Earl DeMatas
0
A Digital Content Manager at Aviso Wealth, Joseph Mancuso, discusses the Chartered Marketer journey and why it stands out from other designations.
What's the CM?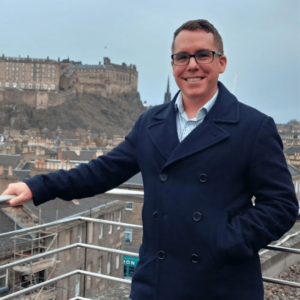 I remember seeing the "CM" letters on the names of some LinkedIn profiles and I was curious because I never knew what it meant. Later, I heard about the Chartered Marketer program from colleagues at my former employer. One day my team leader approached me about getting the CM designation. I was immediately interested since I'm always open to learning new things and expanding my skill set.
Before officially signing up, I researched the requirements, courses, and how long they would take. To be honest, I was nervous about taking on the additional work until I reached out to others in the company and heard about their experiences. If your supervisor encourages you to enrol in the program you can trust they believe in your potential and the value of a CM designation.
Interactive and Collaborative
I previously completed two designations, one for insurance and another was for Canadian Securities. Both were isolating experiences because it's up to you to read the books, study the materials and write the exams. By contrast, the CM program is interactive and collaborative. For example, you must add "engage" posts in the course forum weekly and interact with your classmates.
I am about to complete Core 3 and there's a lot to learn. I have spent most of my time in digital, social and content marketing, so getting more exposure to the numbers side of marketing has been both challenging and extremely valuable. Overall, the Chartered Marketer program has been an exciting and meaningful experience.
Staying on Track
Sometimes, the biggest challenge is pushing yourself to get the reading and assignments completed while working full-time. Luckily, I've got another co-worker who enrolled in the CM simultaneously, so we push each other to stay on track.
To be eligible, post-secondary students must focus on getting a few years of real-world marketing experience before they pursue their CM. Drawing on this experience for weekly engage posts or assignments, helps to shape your CM journey.
A Well-Rounded Marketer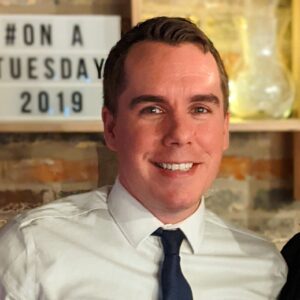 The most exciting thing for me is knowing I am becoming a more well-rounded marketer. With any discipline or career, it's easy to keep going further down a path that makes you more of a specialist or expert in your field. With the Chartered Marketer program, I am getting exposed to different parts of marketing, and my skillset is continuing to grow.
Joseph Mancuso
Digital Content Manager
Aviso Wealth

Tags:
Blog