Mar 04, 2022
Earl DeMatas
0
Gibson Ingram, Director, Marketing & Communications at GrantMatch and CM Candidate, explains how to be an effective marketing leader.
Thriving As a Leader
At first glance, it seems like many of the traits demonstrated by effective leaders past and present are universal in their applicability. To reference some notable modern sources on the subject, many of us are familiar with texts that preach the importance of leaders eating last, detail how to win friends and influence people, and provide coaching on the transition required to go from good to great. As golden as these lessons might be, the modern marketing leader has a unique set of challenges to face, requiring a more specialized technological toolkit and a commitment to professional development to survive and thrive as a leader in such a dynamic industry. 
Committed to Becoming Tireless
Currently, the marketing profession is at a crossroads. The fundamental psychological elements that motivate consumers' purchase decisions remain relatively unchanged in the digital era. However, marketing leaders face a sink-or-swim challenge that demands a commitment to becoming tireless digital scholars to stay relevant, impactful, and inspiring to customers and the teams they lead. 
The Medium is the Message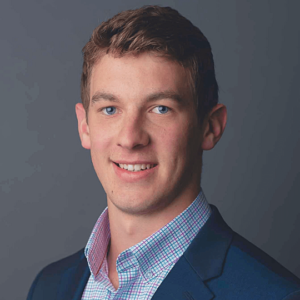 Marshal McLuhan, a Canadian philosopher, credited with founding the study of media theory, taught us that the medium is the message. In other words, it matters less the content of your message than the method you use to communicate it. Applying this concept to the demands of modern marketing leadership, in addition to holding reverence for the pillars of good leadership (thanks, Mr. Sinek), marketing mavericks must habitually sharpen their understanding of the technologies and best practices at play in their profession. 
Once equipped with the skills and know-how to optimize the impact of their message and vision using technology, a marketing leader is sure to go from good to great.  
Gibson Ingram
Director, Marketing & Communications
GrantMatch Corp

Tags:
Blog