Mar 11, 2022
Earl DeMatas
0
The Director of CRM Strategy at Publicis Groupe, Alison Olson shares critical insights about becoming a leader and using vision to empower her team.
A Leaders Attitude
Before becoming a people leader, the most memorable advice I received was, "Your first day as a manager is your last bad day at work." The person who said this did not mean that I would no longer have my struggles or work would suddenly become easier. Instead, they were referring to the importance of a leader's attitude and actions within the workplace. Team members will look to a leader to measure a situation and follow their lead. If you've ever been on an airplane in turbulence and looked to the flight attendant for assurance, you know the feeling!
Effective Leaders
It is important to note that an effective leader does not fall prey to toxic positivity. Instead, they are authentic in their interactions and genuinely believe in the work that they are doing. In a non-senior leadership role, we often do not use influence to shape the business vision or goals, but we are highly influential in the work satisfaction of our team members. An effective leader develops a plan built on measurable actions, listens, empathizes with the team's experience, and successfully connects the team's key priorities to the larger business vision.
Sharing Vision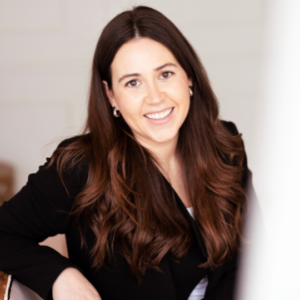 Each day as a leader, I remind myself that it is not enough to create or hold a vision. Effective leaders must share that vision to empower their team as active contributors and generate enthusiasm for the path forward despite roadblocks they may encounter.
Alison Olson
Director, CRM Strategy
Publicis Groupe

Tags:
Blog