Dec 02, 2022
Earl DeMatas
0
Michael Turney, CM, the Director of Demand Generation at Symend, discusses the value of the CM program and being an active member while reminding us that you'll only get out what you put in.
An Active Member
My marketing career started on the Product Management side at IBM while their ebusiness began to take flight. Afterwards, I did a stint at Ironside Technologies, a B2B start-up, which introduced me to the Pragmatic Institutes' marketing framework. In 2001, I joined the product marketing team at SAS software analytics experts, and through their membership, I become an active member of the CMA. I attended and helped plan CMA B2B conferences, joined and chaired councils. During this time, I was a board member for a couple of years, and took several of their marketing certification courses along the way.
Training for Marketers
Thanks to the CMA leadership and member community, I was fortunate to meet some wonderful and talented people from across the marketing profession. I was thrilled to hear the CMA was launching the Chartered Marketer designation after benefitting from this excellent network for over 15 years. The CMA's reputation makes it the only organization qualified and capable of delivering genuinely professional, credible training for marketers.
It's Worth it
The CMA put marketers first by building the Chartered Marketer program. Canadian marketers can show their experience and credentials with two letters after their name. Be warned, achieving, and maintaining the designation is not for the faint of heart. It will require personal dedication to your own professional development and perseverance. One thing is for sure; if you love marketing, the CM designation is worth it.
Colleagues were Curious
I updated my LinkedIn profile almost immediately to reflect my CM designation. Once I did, some colleagues were curious about what the CM stood for. Now, people are recognizing the CM designation and becoming more aware, especially in marketing circles. I've also used the designation on my digital resume linking it to the page where my name is listed – how cool is that?
The Desire
I encourage young marketers and those in the middle of their careers to consider what the program could do for them. If you are interested in becoming a CM, a plan will help you stay on track and committed to completing the program. First, start with the desire to become a CM and then plan how you will accomplish it. I firmly believe in promoting the networking aspect of the CMA community. Thanks to the people I met and worked with, I have countless real-world examples of how my career has progressed.
Demonstrating Professionalism
The CM designation represents a professional benchmark for Canadian leadership in marketing. The program pushes us as marketing leaders to stay relevant and current in a constantly evolving profession. Marketers should remain connected to their network, keep up with technological advancements and to not rest on their successes. Embrace change, diversity and the wealth of knowledge we can gain from one another. We may not all be mentors; however, we must show up and demonstrate professionalism.
You Get What You Put In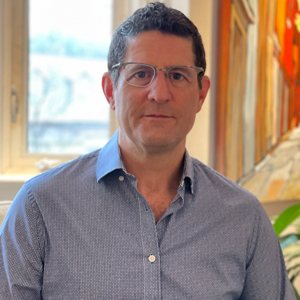 I met some of Canada's most successful marketing leaders while volunteering with the B2B Council. I even chaired the council from 2013-2015. When I transitioned from SAS to Cisco and onto SAP, I received support from these well-respected professionals. Thanks to my network, I was able to move forward seamlessly. If you decide to pursue the CM designation make the most of the experience because you only get what you put into it.
Michael Turney, CM
Director Demand Generation

Tags:
CM Graduates
,
Executive Pathway