Nov 25, 2022
Earl DeMatas
0
Karen Hazan CM, the Head of Marketing at Manitoulin Transport, discusses continuous learning, elevating your skills, updating your knowledge and becoming a well-rounded marketer.
Personal Goal
For the last 25 years, I've held business-to-business roles in the marketing profession. I've worked in various industries from telecommunications to aerospace and transportation to consulting. I began my career as a marketing coordinator, and worked my way up to specialist, manager, director, and now I'm the Head of Marketing at Manitoulin Transport. When I heard about the CM designation, it immediately became a personal goal of mine. The CM designation was important to me because I wanted to contribute to the field that I've built my career in. The CM designation validated all the hard work I've put in over the years, and it satisfied my need for continuous learning.

Elevating Skills
People often view marketing as promotional items and clipart. They tend to underestimate the true value that marketing brings to a company, which is a measured return on investment. Most businesses understand they need help, but many are unaware of the real value a marketer can offer. What makes the CM program truly unique, is that the designation elevates the skills of marketers while also requiring CM designation holders follow a strict code of conduct. I use the CM designation in my LinkedIn profile as well as in my email signature. When asked about the CM designation, colleagues always respond positively.
Updating is Essential
I've led marketing teams throughout my career and have encouraged them to work toward their CM designation. When I see the CM designation on a resume, it's reassuring because I know I'm interviewing a professional who exhibits the values the designation exemplifies. I tell my team the designation will provide them with insights into all areas of marketing, from branding, financials and creative, to technology, and relationship building. In an evolving field like marketing, updating your knowledge and skills is essential to advancing your career.
A Well-Rounded Marketer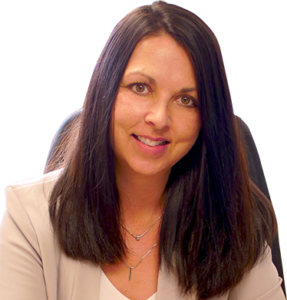 The CM designation helps shape future marketing leaders, by teaching them to think strategically and helping them understand what is required to be a well-rounded marketer. The CM designations' focus on continuous learning ensures marketers are always aware of the latest changes in the profession and that we have the knowledge and tools needed to succeed in our profession.
Karen Hazan CM
Head of Marketing

Tags:
Executive Pathway