May 06, 2022
Earl DeMatas
0
As the President and Principal of 1919 Strategy Group, Miki Velemirovich CM shares his insights and the obstacles he overcame to become a Chartered Marketer.
The World of Marketing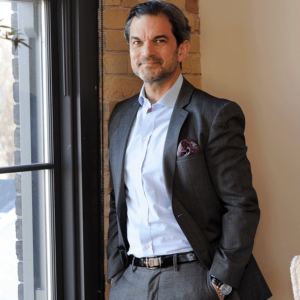 I started my career in corporate finance with IBM Canada. While this may not have been the usual kick-off of a marketing career, it did provide me with a strong understanding of profitability and cash flow, and in turn, the importance of return on investment. I have always held a strong belief that the marketing budget is not just a bunch of dollars we are spending, rather it's the business outcomes we are buying, and I can confidently say that my finance background provided me with this foundational thinking.
But soon enough, I found my way to a Product Marketing role at Mercedes-Benz, where I officially kicked off my marketing career. Since then, I have had the pleasure of working in several sales/marketing and strategy roles in both B2C and B2B, small and large organizations, across many geos, client-side and agency side. While this varied experience provided a strong platform for becoming a well-rounded multidisciplinary business executive, the CM designation provided the in-depth knowledge of the complex and dynamic world of marketing, to become a well-rounded, multi-disciplinary marketer. The world of marketing today looks drastically different than it did even a few years ago, with marketing technology, data-driven insights, privacy and ethics at the top of the pyramid, requiring new skills to not only survive in the new world but also thrive.
A Massive Toolbox
Many roles and careers have professional designations, and the marketing profession should not be an exception. Being familiar with a few marketing disciplines is no longer enough to stay competitive in today's dynamic world of business, and with so many developments faced by Canadian marketers each day, there is a definite need for specialized training. This is where the CM designation becomes invaluable from strategic planning, and campaign development to ROI measurement techniques, the CM designation provides a massive toolbox of skills needed to succeed in today's business world.
A number of colleagues, clients and business partners have asked me about the Chartered Marketer designation after seeing the "CM" attached to my name. Many were not aware that the CMA offers this program, so they were pleasantly surprised to hear of not only its availability but also of the great curriculum covering so many important disciplines of marketing, with a distinctly Canadian flavour.
A Powerful Combination
I hold an MBA in Strategy and Marketing, and some conversations with colleagues, clients and business partners pointed to "Why both?" The answer is quite simple: the CM designation is a perfect complement. It provides in-depth knowledge on so many important pillars and disciplines of marketing, that when coupled with the broader business knowledge developed in the post-graduate world, creates a powerful combination. This is what makes them really think about pursuing the designation.
Navigating Realities
The world of marketing has changed and continues to change at a rapid pace. Marketing is no longer just about advertising, and "making things pretty". Marketing leaders of today are drivers of real growth, whose strategies drive real business results, not vanity metrics. As the world of digital buying proliferates across both B2C and B2B customer journeys, the marketing leaders of the future will need to amalgamate marketing with sales, product, CX into one cohesive experience, that is completely customer-centric. And this experience will be driven by more and more customer data. The landscape will continue to change, and the CM designation will help navigate the new realities.
Overcoming Challenges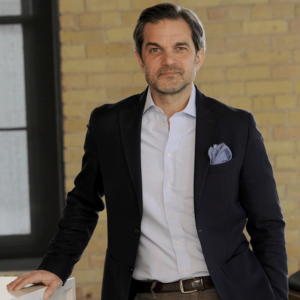 The CMA community has provided a great opportunity for an open forum to discuss all current and future marketing challenges. I have met so many great marketing leaders, from different industries, disciplines, and backgrounds, who have been instrumental in gaining unique perspectives on many marketing topics. Whether through formal events or informal chats, the ability to lean on a very large number of amazingly smart members has personally helped me overcome many marketing challenges.
Miki Velemirovich CM
President & Principal
1919 Strategy Group

Tags:
CM Graduates
,
Executive Pathway