Aug 19, 2022
Earl DeMatas
0
Niloufer Afzal CM, the CEO and Business Transformation Coach at G2G Impact Group discusses curiosity, strategies, perspectives, stepping out of your comfort zone, and staying current and prepared in marketing.
Championing Strategies
I started my career as an architect of iconic brands in CPG (FMCG), Consumer Electronics, Pharma and Market Research. I was privileged to work with some amazing organizations, Fortune 500 companies, SMEs and start-ups in North America, Asia and Europe as a business strategist and a marketer. I have built a track record of delivering growth through consumer-centric innovation and strengthening the baseline of the business. Championing strategies that engage companies around bold opportunities while providing long-term sustainable development has been the key to making a name for myself. In 2015, I started my entrepreneurial journey by launching a boutique marketing and customer strategy company – G2G Impact Group, to help organizations accelerate growth by leveraging a comprehensive system of design thinking solutions.
Eliminating the Misconception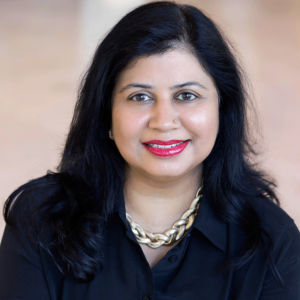 I have been part of the Chartered Marketer program since its inception. In my opinion, I believe the designation does exactly what it sets out to do and elevates and empowers the Canadian marketing community. Before the CM program, there was a misconception that marketers don't need specific training and capabilities. Marketers can take several certifications and full-fledged MBA programs with colleges and universities. However, what really makes the CM program stand out is the depth of the curriculum. The CM program teaches actionable content which helps marketers stay current and relevant in the profession.
Perspectives and Comfort Zones
Since CM's come from a variety of industry verticals with different levels of marketing exposure, this program will broaden their perspectives and encourage them to step outside their comfort zone. Some participants will have to shift their mindset to combine business management skills with a marketing lens. For example, the financial analysis section is an in-depth exposure to business P&Ls, which could be new territory for some participants.
Staying Current and Prepared
Marketing is a rapidly changing profession. I advise marketers to stay current and prepared for the future because what was relevant three years ago may not be the most in-demand skill set today. Every semester after working with talented marketing professionals leaves me feeling more enriched. Each participant tackles assignments drawing from their unique experiences and perspectives.
Curiosity and Foresight
I believe it is essential for participants to develop curiosity and foresight. Nothing is more important for marketers than using curiosity to try and test new ideas and ways of thinking. The CM program provides a safe space for participants to test and learn. Another crucial value marketers must develop is foresight. Having foresight will give them the ability to plan and proactively future-proof brands.
Trends and Best Practices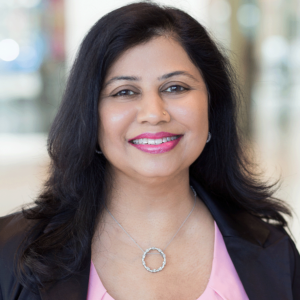 I encourage all Canadian marketers to go on their CM journey and become a Chartered Marketer, just like I did. The CM program helps marketers stay on top of trends and best practices in a fast-paced profession while adapting to new platforms and strategies. If you're still not convinced, connect with me or a member of the CMA team for a coffee. We will be happy to provide more information.
Niloufer Afzal CM
Business Transformation Coach
G2G Impact Group

Tags:
Blog
,
CM Graduates
,
CM INSTRUCTOR