Aug 05, 2022
Earl DeMatas
0
Christine Saunders CM, President of Halmyre, discusses the entrepreneurial spirit, leaving your comfort zone, and elevating the marketing profession while being fearless.
Entrepreneurial Spirit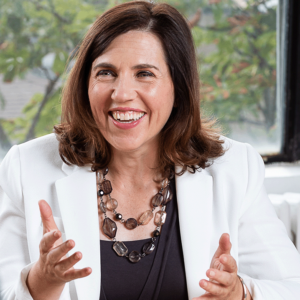 After university, I wanted to become a philosophy professor because education and professional development have always played an important part in my life. Instead, I started in product development nearly 25 years ago and focused on technology in banking. However, my entrepreneurial spirit eventually led me toward the service side of the business. I co-founded a traditional integrated marketing agency that focused predominantly on the financial services sector. In 2014, I founded Halmyre, a marketing strategy consulting firm that would develop new ways to service clients.
Transforming Marketers into Leaders
What makes the CM program unique is how comprehensive it is. The program methodically exposes participants to the marketing mix through case studies and applied hands-on learning. It challenges creatives to recognize issues through a business lens and transforms marketers into leaders.
Leaving Your Comfort Zone
The CM program is highly challenging as it brings all marketing concepts together. You may find yourself excelling at some courses while being challenged by others, depending on your education and experience. When you finally reach the summit course, one of your challenges will be leaving your comfort zone to develop leadership skills.
Elevating the Profession
As soon as I heard the Canadian Marketing Association was invested in the CM program it immediately won my support. The CM program's efforts to bring industry-recognized credentials to a broad group of skill sets is a noble goal and will elevate marketers across the country. One of the challenges of being a marketer is being regarded generically as an advertiser. I believe the CM program develops leaders by demonstrating what effective marketing can bring to their organization. The CM program teaches the factual components of marketing and challenges us to think holistically about elevating the profession.
Listen and Learn
Whenever I discuss marketing with someone, I listen to what they say and learn. I have learned to look at things from different perspectives and use my feedback on coursework to be specific about what makes good marketing successful.
Be Fearless
Participants in the CM program need to be fearless. The program challenges marketers to experience what it's like to put something they created into the market. It's a visceral experience that forces participants to confidently present their recommendations and use the creative process to become better partners, collaborators, and business leaders.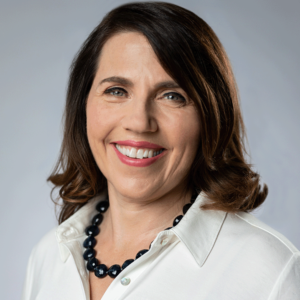 Marketers considering joining the CM program need to understand how demanding it is, to avoid underestimating it. The CM program is a comprehensive, challenging experience that will make you a better marketing leader if you're up to the challenge.
Christine Saunders CM
President
Halmyre

Tags:
Blog
,
CM Graduates
,
CM INSTRUCTOR