Jan 21, 2022
Aurora Gutierrez Ruiz
0
A strategic marketer, Deanna White CM, recognized the many benefits of achieving the CM designation. Read the many ways she's found value since becoming a Chartered Marketer.
A designation of many virtues
Leading marketing departments for national brands for over twenty years, I've had the great pleasure of helping amazing companies grow. The Chartered Marketer designation not only further demonstrates my knowledge and strategic thinking, but also that my experience is recognized by an industry thought leader, the Canadian Marketing Association.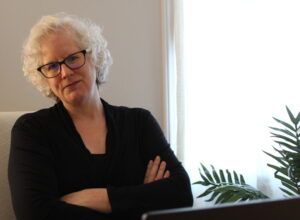 I am proud to be one of the first twenty marketers in Canada to have achieved Chartered Marketer status when it was introduced a few years ago. Since then, I have had the opportunity to grow my professional network with top marketers and influencers. As CM holders themselves, I know I'm connected with like-minded individuals who are on the same path and aligned with professional standards.
The program is tailored not only for experienced marketers but also future leaders who are serious about making meaningful contributions and moving forward in their career paths. In fact, I've hired fellow Chartered Marketers as consultants to help me deliver marketing programs for this very reason.
Keeping pace with the marketing landscape
More than ever, staying current with professional development is vital in today's marketplace. The continuing professional development opportunities provided through the Chartered Marketer program are not only relevant but also highly accurate. I am confident that I am getting the latest information on best practices, guidelines, and information about changes to legislation.
The curriculum is comprehensive and offers a deep dive into all facets of marketing. Being a Chartered Marketer, I am required to keep my finger on the pulse of the latest developments and evolving marketing requirements in order to maintain my designation in good standing.
Marketers Supporting Marketers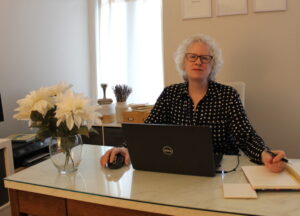 I will always continue to invest in skills development. My goal is to lead with a level of excellence, constantly refining my craft as a marketer, while delivering exceptional value to the organizations I serve. The Chartered Marketer designation provides me with that opportunity.
My team benefits as well. I share the knowledge I gain from ongoing professional development with others in my organization. As an advocate of high standards and flawless execution, it is vital for me that everything thing we do as an organization, at every level, is in compliance with marketing standards and best practices and that other team leaders understand their importance.
Bottom line: I believe that if you're not learning, you're not growing.
Deanna White
Director of Marketing
Dehumidified Air Solutions
Deanna White is focused on creating brand value, deeper business relationships and better customer experiences.

Tags:
Executive Pathway