Aug 24, 2020
Aurora Gutierrez Ruiz
0
The Canadian Marketing Association is transforming the marketing industry by offering the Chartered Marketer (CM) Designation. CM graduates and designation holders will have the knowledge and the tools required by top employers to be both well-rounded marketers and business thinkers. It starts with envisioning where you want your career goals to lead you to from the here and now. "I knew that I needed more education behind me to continue to move forward in my career.", shares Aftan Chobot, a CM Applied Marketing Core Three Learner. But what does moving forward look like?
Chartered Marketer Designation Program Layout & Timeframe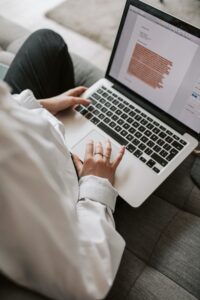 It's not a return to school in the traditional sense and it's not a regurgitation of a postsecondary degree. Rather the CM Designation is a practical and evolving advantage for the marketer of today. As Kierra Leimert, CM Applied Marketing Core 1 Learner, describes "too many programs focus on quizzes and exams instead of real-life application." That's what makes the Chartered Marketer Program unique; it's built so that learners can immediately benefit and apply their learnings from start to finish in their current role. That's thanks to the program being taught by Canada's leading industry professionals with experience in both marketing and education.
"I really enjoy engaging with professionals of various fields and understanding their take on each topic week by week.", Aqsa Khan reveals, a CM Applied Marketing Core Two Learner. With each course providing relevant knowledge on today's marketing landscape, participants also learn about other industries that they may not have had the opportunity to discover on their own. As Bohan Qin, CM Applied Marketing Core One Learner puts it, "[It's] perfect for people who would like to pursue a career in marketing or someone who wants to gain more insights about marketing to help them get better with their current role in their organization."
Before you enroll in the program, you'll go through an application process to determine your eligibility which can be done online through your MyCMa account. Once you're accepted and enrolled in the Chartered Marketer (CM) Designation online program, learners can expect five courses: 
Applied Marketing Core One, Core Two & Core Three
One specialization elective course: your choice!
The Summit course: the pinnacle of your learning.

For eager learners, the CM Designation can be achieved in as little as two years. For learners who want to move at their own speed, it can be spread across a timeframe of five years.
But with so little time, and so much to do, how does the Chartered Marketer Designation program fit in the life of a young professional being pulled in many directions?  For Bohan, he discovered that "[the] program helped enhance [his] marketing skills without requiring [him] to take a full-time commitment." The online program is considerately designed and understands the importance of work/life balance. As Alexander Murphy, a CM Applied Marketing Core One Learner, confirms the "CM designation could be achieved while working a 60-hour workweek." The CM Designation program has been designed to be taken in conjunction with full-time work but it still requires added time.
First Steps in the CM Designation: Application
With all that in mind, how does the application process look like to officially enroll in the program? It's a checklist of three requirements.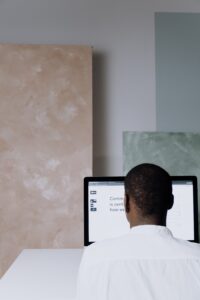 The first is to have a post-secondary education from an accredited Canadian university or college with a 3-year diploma or degree. For those applicants who have a WES equivalency in both these fields, their submission is also eligible. So, if you have a similar situation like Aftan Chobot, who came from a Music Vocal Performance educational background, that counts. If unsure, it's always best to contact the program's Certification Manager for clarification (CertificationManager@theCMA.ca for more info) or submit a direct inquiry here.
Second, the completion of at least one marketing and one business course or two marketing courses. 
The last requirement is one year of marketing work experience in Canada.
CM Designation: Cores, Elective & Summit Courses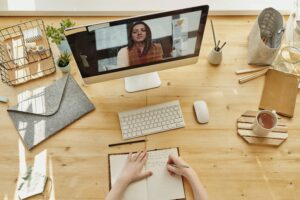 Each core, elective and summit course, is 12 weeks long and requires 6-8 hours per week to ensure it's achievable for those who are working full-time. The three Applied Marketing Core courses of the Chartered Marketer Designation program set things off and progressively build upon each other. Enrollment is restricted per one course to semester as they must be taken in sequential order. Plus, considering what a typical day in a core course looks like, learners will have their hands full. "Weekly discussions, assignments and projects, [all] which helped me build soft skills and put relevant marketing topics into real-life application", Kierra Leimert, CM Applied Marketing Core One Learner describes and adds, "Online delivery and Sunday deadlines made coursework manageable with full-time work." Since the Chartered Marketer Designation offers a variety of online opportunities like video, podcast, case studies, and live webinars, learners' hands will be full at just one core at a time.
When it comes to the specialization elective, learners will have the choice to pick what interests them the most and for Sowmyaa Narayanan CM Applied Marketing Core Three learner, it's an exciting change of pace after completing the three main cores. "I can't wait to begin the elective.", she admits. The added benefits of the elective course lie in picking up specialized skills in more detail. Plus, like Jordan Swerid, CM Applied Marketing Core Three Learner, there's the added boost in confidence. "[The Chartered Marketer Designation has] energized me for my future career in the industry."
Then the Summit Course comes in and ties it all together for the learner and offers leadership skill development with the opportunity to work with CM advisors, instructors and peers. Learners this close to the finish line will also need to keep in mind completing three years of verifiable marketing work experience which can be done throughout the program or even after completing the Summit course. Plus, signing the Code of Conduct for Marketers and completing the Ethics for Marketer course are the last few finishing touches. After all that hard-won work and dedication, learners will receive their Chartered Marketer Designation and become part of the Chartered Marketer Community! Still a bit hazy on all the details? We've created an Infographic that outlines all the above – download your copy today!
Your CM Designation, Not CM Destination
As they say, it's about the journey, not the destination. Maintaining your Chartered Marketer Designation is all about exploring and continuing your professional development and being an active community participant. Attending CMA seminars, workshops or conferences throughout the year might be one option but there's also the independent route: books, articles, research and writing to mention a few.
With all this to consider, learners will find themselves ready for the next stage in their careers. Chantell Olivier, CM Applied Marketing Core 3 learner reflects, "[The Chartered Marketer Designation] has given me the confidence and empowered me to look for a new challenging position. About one month ago, I began my job search journey and have found the perfect position that will allow me to build a marketing department from the ground up. I have [the CM Designation] to thank for that."