Jun 10, 2022
Earl DeMatas
0
Harleen Kaur, an instructor from Fraser Valley, left her home to pursue a journey to influence future marketers because there's always more to learn.
"There's always more to learn"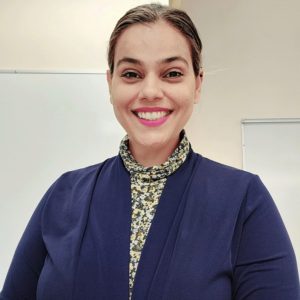 I have an MBA and a BCA in marketing, paired with corporate and teaching experience, which I gained in India. After over eleven years of experience teaching marketing to undergraduate students, you might think you know it all, but as they say, there's always more to learn. For me, the Chartered Marketer program has been kind of like a "train the trainer" experience. It began when I moved to Canada and began teaching marketing in the School of Business, at the University of the Fraser Valley in 2017.
After two years of teaching, I realized if I truly wanted to influence marketers of the future, it was imperative to refresh my knowledge and better understand the Canadian market. I was encouraged by Cindy Stewart the Area Chair of Marketing at U.F.V., to undertake the CM program and looking back on my journey, I am very proud of how far I've come. The CM program has helped expand my horizons and introduced me to new perspectives. As a result, my knowledge base has been enhanced and I have learned directly from experienced marketing leaders working in different industries throughout Canada.
"Best practices are to be learned from, not mimicked"
The CM program aims to set standards for excellence for marketers across the country. You will be trained to think differently and learn everything from ethics and following the right processes, to acquiring new customers and supporting your brand. I believe everyone who wants to succeed in marketing should pursue the CM designation. It provides a strong foundation to operate in any marketing role and with confidence in any capacity.
"Stay updated, stay upbeat"
In today's highly dynamic and competitive marketplace, it has become extremely important to stay current and up to date with best practices in marketing. From processes to software, the marketing profession changes so quickly. The CM program has steered my understanding of the latest market insights, industry examples, guidelines and marketing practices. This program is offered entirely online, and each course is comprehensive and has the right combination of relevance and breadth. The CM program is divided into core modules which require you to combine everything you have learned to complete the final Summit course.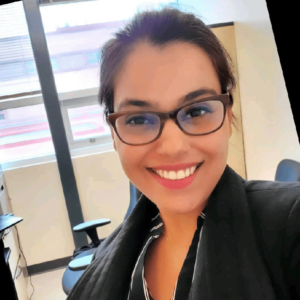 I am currently on the fourth and final module, and I will earn the prestigious Chartered Marketer (CM) designation by Summer, 2022. With each course I complete, my skills are enhanced, and my marketing knowledge is expanded. One of the things I love about this program is that it is helping me bring fresh insights into my classroom. The in-class group assignments are based on real marketing problems and cases. As a result, I can develop fresh, relevant course content for my students which applies to the marketing profession in Canada.
Harleen Kaur
Educator II Facilitator
University of Fraser Valley

Tags:
CM Candidate