Apr 22, 2022
Earl DeMatas
0
The world is starting to loosen restrictions, and people are returning to the office. The freedom to socialize with colleagues in person could reinvigorate anyone who may have felt isolated by lengthy pandemic lockdowns. If you're wondering how, you can be more productive, more efficient or what you can do to be a better team member, you're in luck. Forbes.com has an in-depth blog titled 14 Key Steps To Become A Better Team Player At Work. While this article lists 14 steps, we're highlighting our top five.
Listen
It's not easy to provide constructive feedback in meetings when you're not tuned into the conversation. Listening intently to others speaks volumes about your character. It demonstrates you recognize and value their unique experiences. Being a better listener also shows you appreciate opinions beyond your own.
Be Open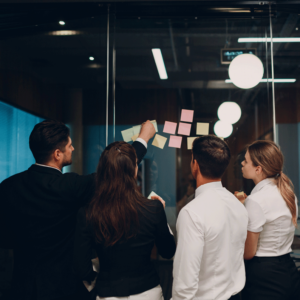 Working in teams is an entirely different experience than working alone. When working alone, you have the autonomy to make decisions and choose which paths to take to arrive at solutions. However, depending on the size of the team, there could be multiple opinions and ideas on how to proceed to address an issue. Being open to the views of others and providing all team members with an equal opportunity to share their thoughts is critical to building a team on a foundation of unity.
Use Feedback
When you receive feedback, whether from a supervisor or colleague if the input is accurate, make the adjustments. Implementing suggestions will positively reflect on you. The adjustments you make will validate your status as a team player, willing to do whatever it takes to get the job done.
Give Feedback
Working in teams allows you to share your thoughts and opinions on projects your teammates are working on and vice versa. Don't shy away from respectively sharing your opinion when asked. It can provide your colleagues with a different perspective they will appreciate and reciprocate.
Know Your Role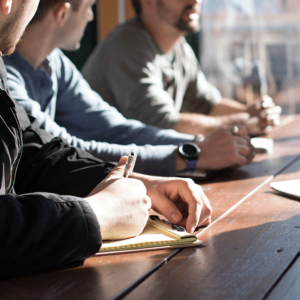 Being part of a team means putting the teams' needs before your own. In the workplace, assisting colleagues when your workload is lighter signals that you're a team player. Just remember, as the old saying goes – "There's no "I" in team."
From listening to your colleagues voice their opinions to rolling up your sleeves to help, there are tons of things you can do to be a better team member. Unless all members contribute equally, they can't truly be considered a team.