Aug 18, 2023
Earl DeMatas
0
Ersegun Kocoglu, CM, Managing Director & Product Marketing Executive at Market Me Canada Inc., Insights Council Member at the CMA, Board Member at the ODTU Alumni Association of Canada, and Mentor at Stage-Co, shares challenges, the zero moment of truth, embracing curiosity, perseverance, and transforming his career.
Transforming My Career
The Chartered Marketer (CM) program combines knowledge, strategy, and techniques from leading marketing experts and educators. It applies a collaborative approach and a learner-centric focus. The CM is a badge of commitment to adaptability and continuous professional development. Developing loyalty programs across banking, retail, insurance, and energy industries helped me grasp the significance of staying current in a dynamic field. The CM program and the Canadian Marketing Association have elevated my skills, allowed me to develop and manage impactful projects, and played a critical part in transforming my career.
Challenges
Marketing was more appealing to me than software development because it has human interaction and problem-solving elements embedded within it. Marketing is about understanding people's needs, desires, and motivations and developing solutions that genuinely change their lives. As a product management and marketing professional with over a decade of experience across various industries, I've always felt drawn toward creating human-centric solutions.
Whether developing a new loyalty program, setting up a CRM system from scratch, creating a new marketing department, or launching a mobile payment solution, I've always embraced challenges that require a deep understanding of the consumer and simplifying their lives. The opportunity to use consumer psychology, tell a story, communicate, touch lives, and create value drew me to marketing. The pace of change is exhilarating, and the profession's dynamism has kept my curiosity and eagerness to learn alive. In marketing, there's always a new challenge, problem, or opportunity to seize. It's an honour to be at the forefront of a profession where technology reshapes our lives and interactions.

Zero Moment of Truth
While I was equipped with passion and theoretical knowledge when I began my journey, I wish I had known the value of the 'zero moment of truth.' It's the pivotal moment when a customer is at a decision-making point, ready to purchase. Marketing solutions are most effective when tailored to these unique customer touchpoints. Keen insight into the customer's journey is essential to developing customer-centric loyalty programs and products that resonate with consumers. Marketing is more than just communicating the value of a product or service. It's about understanding and satisfying the customers' needs at each interaction point and forming authentic, long-lasting relationships. Studying the customers' perspectives, pain points, and needs is crucial because these form the bedrock of successful marketing strategies.
Growth and Innovation
The challenges in marketing are as diverse and dynamic as the profession. A recurring challenge is balancing short-term sales objectives with long-term customer satisfaction and loyalty. Sustainable value creation often requires a long-term perspective, focusing on customer experience and retention. As digital technology reshapes the landscape, marketers must constantly evolve and adapt. We must become proficient in data analytics and the human aspect. Simultaneously, the proliferation of digital channels has amplified the customer's voice, making reputation management a necessary concern.
Another challenge is ensuring alignment and effective communication across various departments. Each department has unique objectives and perspectives, which can be challenging to fuse into a coherent marketing strategy. While the arrival of artificial intelligence and machine learning presents opportunities and challenges, these technologies can offer customer engagement and personalization possibilities. These challenges provide opportunities for growth and innovation as they push marketers to learn, evolve, and strive for excellence.
Trends
The trend that excites me most is the increasing convergence of marketing and artificial intelligence (AI), particularly Generative AI. The ability of AI to automate and personalize customer interactions holds tremendous potential, especially when leveraged with a deep understanding of customer needs and desires.
The continued integration of marketing and IT departments is a trend that could redefine the profession. As teams collaborate, they break down silos and develop more comprehensive marketing strategies that align with overall business objectives.
The increasing demand for people skills is another trend I'm excited about. Since marketers deal with customers, colleagues, and stakeholders; empathy, communication, and problem-solving skills are crucial in building meaningful connections.
Finally, I am enthusiastic about the emerging focus on the intersection of product management and marketing as it's vital for success in an unprecedented product proliferation and increased competition.
These trends will make marketing more exciting, rewarding, and impactful in the future. They offer new tools, approaches and remind us of the human aspect of what we do. I'm excited about the possibilities of leveraging AI in marketing, combining my interest in technology, my passion for problem-solving, and my love for creating human-oriented solutions.

Embracing Curiosity
I stay current by embracing curiosity, exchanging ideas, learning from peers, and absorbing knowledge and trends with an open mind and a learner's heart. I read industry publications, participate in professional associations, and attend seminars and workshops. Recently, I equipped myself with cutting-edge skills that today's digital marketing landscape demands by earning my master's in Artificial Intelligence Management from the Schulich School of Business. Participating in the CMA Insights Council allows me to engage with other professionals and gather insight from their experiences. Staying current in marketing fosters an enduring commitment to learning and innovation.
The Marketing Landscape
Digitization and changing customer expectations have transformed the landscape throughout my career. The shift from analog to digital mediums has revolutionized customer interactions and mandated quicker responses to their needs. These days, planning a seamless, end-to-end customer experience has become crucial and, thanks to digital tools, is more achievable than ever.
The Power of Perseverance
One of the most significant challenges I faced was launching an all-banking loyalty program for one of Europe's leading banks, UniCredit. I unified customer information across multiple legacy systems, convinced top management to allocate additional resources, and ensured all stakeholders were on the same page. I navigated these challenges with clear communication, attention to detail, and comprehensive business specifications. This harrowing experience underscored the power of perseverance and strategic problem-solving.
Defining Moment
Starting a business was a leap of faith based on two decades of rich experience, insights, and skills. I wanted to create a platform where I could use my knowledge to create value. It was also an opportunity to offer flexible working conditions and location-independent value creation, relevant in an increasingly digital world. My AI-focused master's equipped me with the skills to provide innovative and data-driven solutions, creating a unique value proposition for my business.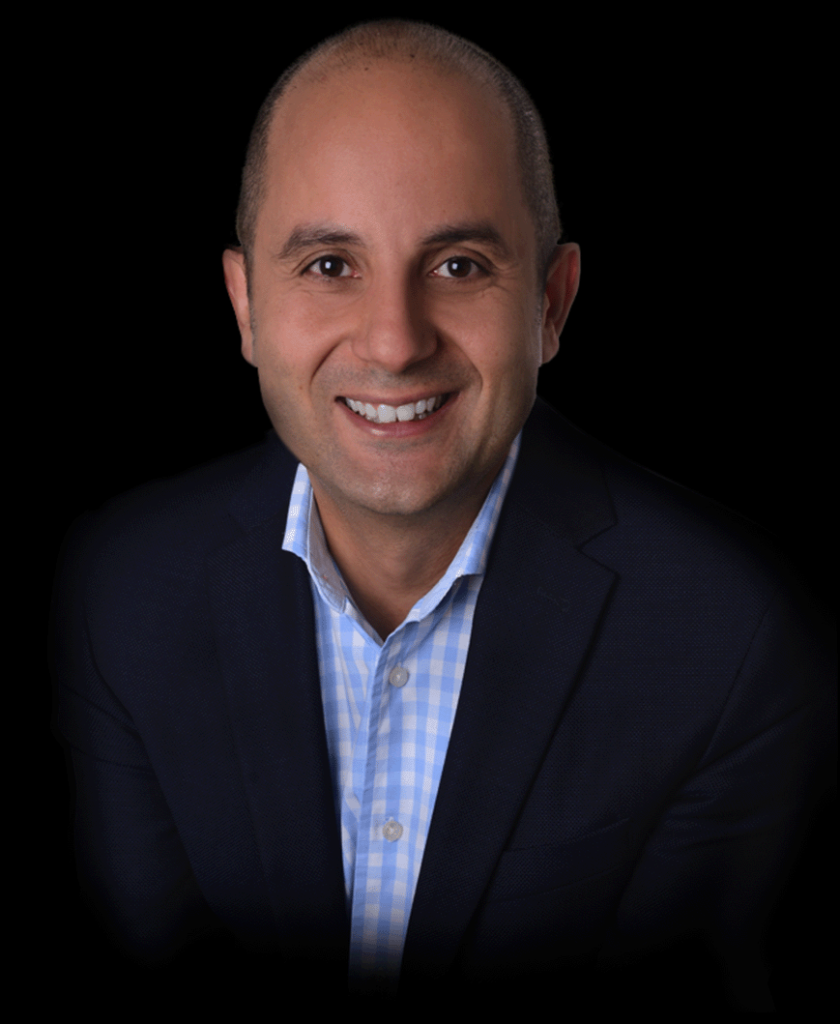 Establishing Market Me is a personal commitment to my passion that allows me to use my experience to help companies thrive in a complex digital landscape. It has solidified my belief in the power of marketing to create meaningful change, which was a critical milestone in my professional journey. The positive impact Market Me has on clients' businesses proves it was the defining moment of my career because I finally found the perfect expression of my passion, skills, and experience.
Ersegun Kocoglu, CM
Managing Director and Product Marketing Executive
Tags:
CM Graduates