Aug 04, 2023
Earl DeMatas
0
Eric Jackson, CM, Senior Manager, Digital Marketing at Cardata, discusses the strategic side, the key to staying current, the value of marketing, new paths, and making the right choice.
Essential, Unique and Actionable
The CM program is essential to the profession because it exposes marketers to all aspects of an organization. It's unique as you learn actionable strategies you can apply instantly in your role, to improve and become a better marketer every week. Marketers get hands-on experience with everything from strategic planning, creative design and writing to digital, lead generation, and budget planning.
The Strategic Side
I originally attended broadcasting school at Conestoga College and worked in news and sports broadcasting for over five years. I was fascinated by working on promotional videos for commercials and creating graphics for TV programs. While I was unaware at the time, there was a close relationship between skills in broadcasting and marketing on the advertising side. After a few years, I started looking for a different career path because I wasn't enjoying broadcasting as much as I expected.
During this period, I worked briefly in retail sales while starting my own video production company, which exposed me to web design and social advertising. Around that time, I began to enjoy the strategic side of researching your audience, building out messaging, and finding ways to target them. I didn't enjoy the "closing" aspect of sales, but I loved generating demand, and that's when I knew marketing was where I wanted to be.

Plan, Launch, Adjust
Everything doesn't have to be perfect. So much of marketing is trying new channels, messaging, imagery, and more. We learn as we go. We think of things we wish we could change later, so it's important not to fixate on perfection. One of my former leaders once told me, "The only campaign that doesn't perform at all is one that isn't launched." Plan, launch, adjust.
Awareness, Laws, Approvals
Brand Awareness: Measuring brand awareness and tying it to business outcomes is a constant challenge. It's possible, but it's not an easy metric to track and report on, especially when you're a small-medium business or in a niche market.
Privacy Laws: I love my privacy, and I'm a huge fan of the option to not be tracked on my applications or websites. On the other hand, targeting your audience is much more complicated when tracking is disabled, or they're using a VPN. Even though it makes our job more challenging, I like finding ways to be creative in these situations.
The Key
Professional development is the key to staying current, whether it's webinars, micro-credentials, or subscribing to newsletters that discuss trends like  Marketing Brew. I enjoy reading about the latest technology and trends to learn what I can apply to my role. Another thing I do is follow my favourite brands. Reading about what they're up to can generate new ideas based on something I love, or could be a lesson if a brand executes something poorly, which we can all learn from.

The Value
One significant change I've noticed is the organizational shift in understanding the value marketing brings. Companies have come a long way from looking at marketing as simply an expense or liability. Many now realize that as cliche as it sounds, you must spend money to make money. I've noticed that as we get more tools that help measure the business results driven by marketing, it's becoming easier to get budgets approved to continue what works, to justify value and experiment with new channels and tactics.
New Path
The greatest challenge I've overcome was embarking on a new career path. Leaving the industry I spent 10 years dreaming about to pursue an entirely different passion was terrifying and challenging. With little to no experience, all I had was the drive to learn and develop my skills. There were days when I would get extremely anxious and question if I'd made the right call. I considered returning to the environment where I was comfortable yet unhappy. Thanks to the help of some great leaders, I found a way to push through self-doubt and succeed.

Influencer Marketing
Influencer marketing, especially micro-influencers, will be huge in 2023. Now, there's a variety of niche brands and a growing number of micro-influencers perfect for reaching a specific targeted audience or niche industry. I'm excited about this trend as it stacks nicely onto existing campaigns and provides another great touchpoint/channel to amplify our message. With shorter video clips becoming the norm on social media applications like TikTok and Instagram, influencers can create content around events or specific themes and quickly distribute it across a brand's social channels. Leveraging an influencer your audience follows and admires is a great way to build trust.
The Right Choice
My career's defining moment came from a meeting with some of my organization's sales and marketing leaders. I was still a Business Development Representative, but they took the time to answer my questions and review my accomplishments up to that point. They discussed my potential career path and helped me determine the areas I needed to address before moving. Shortly after, both marketing leaders asked me to assist with a campaign.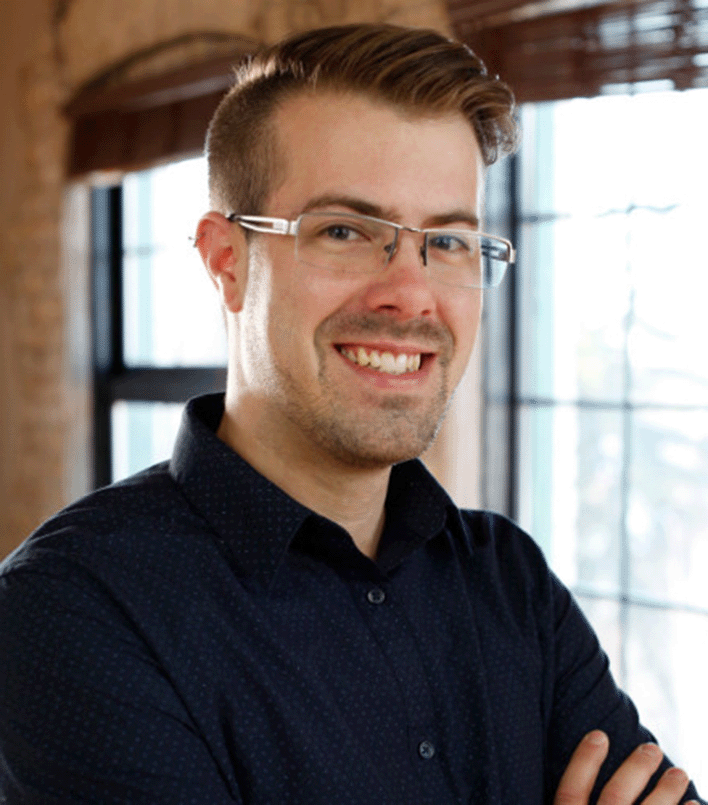 My manager supported my pursuit of a new career path by allocating weekly hours to the marketing team. Once I gained some experience working on an integrated marketing campaign, I knew marketing was my next move. The strong leadership on both sides of the business solidified my decision, and I knew I was making the right choice.
Eric Jackson, CM
Senior Manager, Digital Marketing at Cardata

Tags:
CM Graduates