Oct 20, 2023
Earl DeMatas
0
Solange Bernard, CM, Senior Director and Head of Marketing Communications at Tim Horton's, shares the importance of curiosity, the challenge marketers face, lifelong learning, the consumer journey, and the most significant moment of her career.
Credible and Capable
The Chartered Marketer program is vital to the profession and community because whether you are starting or established in your career, it facilitates connections and demonstrates an ongoing commitment to excellence in your craft. Earning this prestigious designation signifies to the community that you are credible and capable of implementing applied knowledge. It inserts you into a pipeline populated by marketers across the country. This community, and the resources available support a commitment to lifelong learning and understanding relevant issues affecting marketers today. I'm ecstatic to have earned an Executive Advanced Standing CM designation, which I proudly display on my LinkedIn profile.
The Perfect Blend
I'm attracted to creative pursuits, from writing, storytelling, to photography and visual design. I'm intrigued by psychology, understanding human behaviour, and the underlying factors behind decisions. It's exciting to see when creative storytelling that draws on a strong consumer insight paired with a strong visual design evokes an emotional connection and influences a decision. Marketing is the perfect blend of art and science; communicating your brand message, targeting the right people, and measuring the impact. I love the challenge, excitement, and fast-paced nature of the marketing profession. Marketers are constantly searching for creative ways to solve problems in a frequently evolving environment. It's gratifying to build brands and be trusted to establish, maintain, and grow customer relationships.

The Real Challenge
Increasing pressure to measure the impact and performance of initiatives is not unique to marketing. The real challenge is raising awareness of the importance of brand-driving initiatives to foster long-term sales potential. We must protect this mix instead of sacrificing it for short-term sales-driving programs. If you don't instill brand preference and an emotional connection with your consumers, you risk your brand becoming obsolete.
Lifelong Learning
The pace of change in marketing is fast so it's crucial to follow the latest trends and technology to maintain a connection to your audience. I follow numerous industry publications, brands and thought leaders to stay informed on the latest issues, tools, technology, emerging trends, and opportunities affecting consumers. I've embraced a lifelong learning philosophy by attending conferences, participating in professional development opportunities, participating on boards, councils, speaking engagements, and judging awards. It's important to foster ongoing learning but also to give back and support the marketing community and next-gen marketers.
The Consumer Journey
When I entered the profession, the marketing experience was one-dimensional, and broadcast media was king. Over the years, marketing has become complex and multi-dimensional, requiring a variety of touchpoints to connect with potential consumers. Now, there is more science behind marketing, with great stringency on tracking, data, performance, measurement, and ROI. The evolving needs of consumers present a great opportunity and responsibility with data collection and how brands choose to use it. The emergence of new technology like AI makes creative ideation exciting. Data and measurement play a critical role because there is more focus on efficiency and effectiveness than ever.
The cost of creative production has increased, and consumers have a greater expectation and demand for curated and personalized content, primarily digital. Consumers are exposed to multiple messages and media choices, making it harder for brands to cut through the noise. Nowadays, marketers must consider the consumer journey and customize content across several platforms and funnel.
Be Curious
Cultivate and embrace being curious. It's okay not to have all the answers; what's not okay is not asking questions. Early in my career I thought I had to know everything and asking a question might expose a weakness about something I should already know. Looking back, I wish I was more confidant in being outwardly curious – instead of thinking it exposes a shortcoming, it instead would show strength, an interest to learn more, leading to creative thinking, problem-solving and leadership potential.

Channelling Passion
I've been incredibly fortunate to have great leaders and managers who opened doors and unlocked opportunities for me. My supporters helped me quiet my self-doubt and draw confidence from my experience. Throughout my career, supporting other women and creating a community where women are celebrated and enjoy growth opportunities has been very important. Whether formally or informally, I have embraced opportunities to support, coach and mentor women and help them find their voices. I channeled my passion into becoming a co-chair and launching the first-ever Women@Tims group, which is extremely rewarding.
The Answer
While there are many trends, I'm excited about, AI is at the top of the list. Artificial Intelligence has the potential to help marketers better understand their audience and gain in-depth insights to help improve consumer experiences. There is also the potential to automate mundane tasks, freeing time to be more strategic and creative.
Significant Moment
While I've launched many brands and campaigns, the impact and magnitude of the Timbiebs partnership resonated with guests of all ages, transcended Canadian soil and far exceeded my expectations.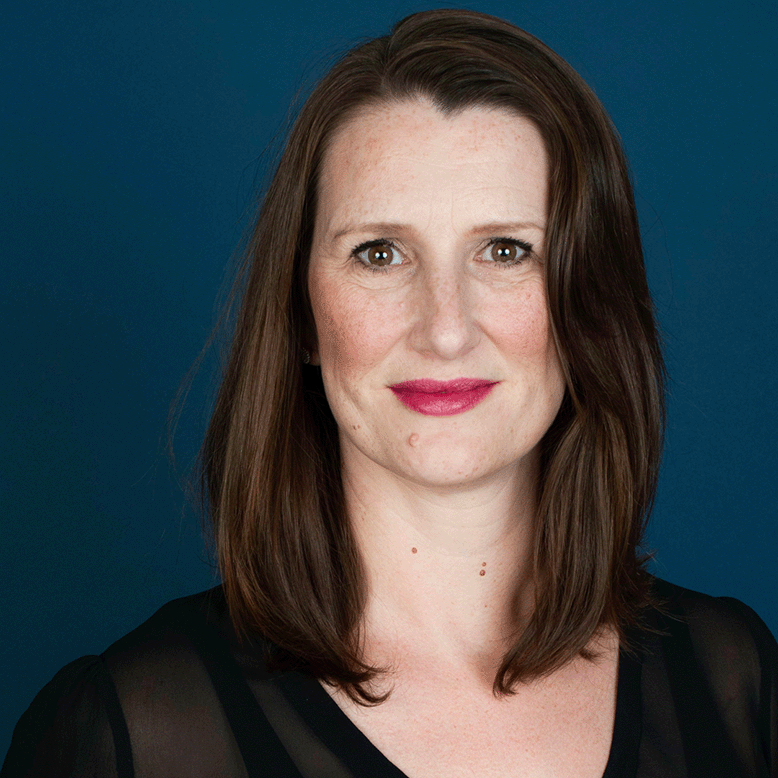 Timbiebs uplifted Tim Horton's brand and product sales and won numerous industry awards showing its profound impact on driving effectiveness. The launch of Timbiebs was one of the most significant moments in my 20+ year marketing career. I'm incredibly proud of my role in leading this influential campaign and partnership.
Solange Bernard, CM
Senior Director and Head Of Marketing Communications, Tim Horton's

Tags:
CM Graduates