Sep 22, 2023
Earl DeMatas
0
Juan Carlos Sanchez, CM, Product Marketing Leader, Innovator, Collaborator and Change Agent, shares his inspiration, why companies exist, the challenges marketers face, how to stay current, and how AI will alter the evolving economic fabric.
Inspiration
Initially, I worked with communication service providers, where success hinged on implementing the latest technologies to provide end customers with innovative products and services delivering value in their work and personal lives. Helping such B2B customers gain an in-depth understanding of their end-users' to effectively develop unique products and experiences, inspired me to become a marketer. This quest for relevance requires constantly ensuring your products meet the market's needs, distilling and communicating value to your audiences, and looking for innovative ways to address emerging trends and needs.
Uplift and Strengthen
Chartered Marketer is unique because it's the only designation that recognizes marketers across Canada. Earning your CM requires a personal commitment to elevating your knowledge, skills and experience through work, continuous learning, community involvement and adherence to ethical standards. The CM designation signifies heightened marketing qualifications and expertise, helping lift and strengthen the credibility of the marketing professionals across Canada.
Customers
The expertise needed to become an effective marketing leader is broad and everchanging. On my journey, I've developed and expanded my skills across many domains, from marketing research, competitive positioning, buyer persona development, product and portfolio message development, GTM planning, and digital marketing. Customers are the key reason companies exist. They should always be at the center of any successful marketing strategy.

Market Factors
Since starting my career, over two decades ago, many factors have emerged, introducing new and unique challenges for marketers, driving us to adapt and innovate constantly. This includes:
• Digital transformation: The digital age is transforming organizations, including marketing. Marketers can now understand and interact with customers in new ways through digital sensors, social media, and other large-scale systems. This creates opportunities for innovative marketing, and new product capabilities. However, remaining relevant requires ongoing learning, and experimenting with the latest strategies, processes, and tools.
• Information overload: Technology has enabled copious amounts of information and content for customers, shortening attention spans and creating a battle for attention. This increasingly requires creativity, personalization, and compelling storytelling.
• Evolving customer behaviour: Technology constantly impacts customer behaviour. Marketers must stay up to date with changes and understand how they affect customer preferences, habits, and decision-making.
• Customer-brand dynamics: Managing a brand's reputation is crucial in the age of global, instantaneous social media. Marketers must respond quickly to address and mitigate issues, generate empathy, and maintain trust, letting customers know we're listening.
Curiosity, Acceptance, Mindset
Staying current in marketing requires curiosity, acceptance of change, and a development-driven mindset. Some techniques I use to keep current include:
• Monitoring market trends and industry developments
• Testing and experimenting with new tools, technologies, and techniques
• Seeking out new ideas and knowledge through structured and unstructured learning (e.g., reading industry news, blogs, case studies; attending industry events and community meetups; doing formal, interactive coursework)
• Community involvement with other professionals, through industry associations, following thought leaders, and engaging in online networks.
Significant Step
Although I grew up and studied in Canada, I spent the first 15 years of my career working in France. One of my biggest challenges was moving my family to Canada and restarting my marketing career. The move created a void in my local professional contacts and work experience. I had to quickly adapt to new workplace codes and customs (job titles, hiring practices, and organizational culture). Earning my Chartered Marketer EAS designation was a significant step toward establishing my credibility in Canada.
Kickstarting an International Career
While completing my MBA in the late 90s, I had the opportunity to study and work in France. The European telecommunications sector was deregulating, paving the way for many new entrants across markets. I worked with telecom service providers in over 45 countries on five continents, often leading go-to-market efforts for their new communication platforms, to accelerate their time to market and ROI. These experiences opened my eyes to the complexities of selling the latest technologies, as well as the subtleties and challenges of doing business in different markets.

Founding a go-to-market agency
Following the global financial crisis, I founded an agency, Merkado Services, addressing the go-to-market needs of product and marketing leaders at growing technology companies. Beyond re-selling my international business and go-to-market capabilities, I had to develop new skills, which boosted my confidence and reinforced my self-belief. This experience also showed me the importance of being resourceful, open to change and the need for continuous learning and development to stay current.
Transformation to a Cloud company
During my time at Genesys, a contact centre software provider, I was part of the team that transformed a US $2B company into a pure SaaS provider. Shifting to a new business model requires changes across virtually all functions, including:
• Re-positioning product lines to communicate the new value,
• Creating new offers and processes, facilitating a new buying process,
• Supporting the migration of existing customers,
• Driving new customer demand through targeted events and digital campaigns.
These experiences offered new, interesting challenges, alongside smart, motivated people, while developing new skills. This gave me a new appreciation for all the coordinated efforts needed to successfully steer a 7,000-person organization on a new course.
Evolving Economic Fabric
One of the most exciting current developments is artificial intelligence (AI), a general-purpose technology, with a growing range of uses spanning sectors. Specifically, machine learning is changing the creative process, how companies interact with customers, and how personalization is delivered at scale. AI advancements are leading to innovative and interactive, customer experiences that were, until recently, only seen in movies.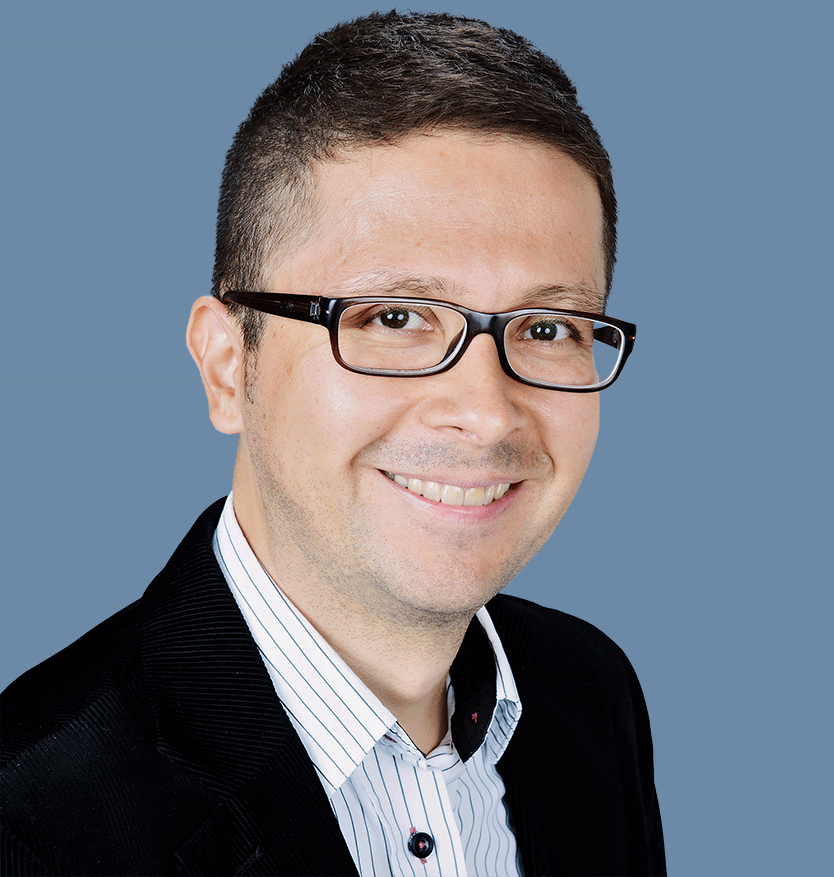 These rapid developments have also introduced various social issues, including personal privacy, data protection, ethical and legal considerations. Like the Internet, cloud and mobile computing, AI will alter the economic fabric, touching people's lives in profound and unimaginable ways.
Juan Carlos Sanchez, CM
Product Marketing Leader, Innovator, Collaborator and Change Agent