Sep 15, 2023
Earl DeMatas
0
Paul Lacap, CM, Associate VP of Marketing at Southern Alberta Institute of Technology (SAIT), explains what marketers think about taking risks, knowing the customer, and the defining moment of his career.

Day In/Out
I always liked the people side of business. Marketing was a great way to understand other perspectives, markets, audiences, and customers. My first roles focused on sales and fundraising so there was always an element of communicating with people. Marketing is about the customers which was always the fun part for me. There are other professions that might not deal with customers, but marketers think about them day in and out. While assisting with the development of CM course materials, I learned how the program helps marketers gain necessary knowledge through experience.
Take Some Risks
I wish I had taken even more risks at the beginning of my career. Marketing pushes people and the profession forward by challenging us to be bold, agile, and flexible while trying new things. While it may not always work out as planned, great things happen when teams work together toward common goals. When you reflect on how your team achieved its long-term goals, those moments stand out as career highlights for me. So, get out there and take some risks.
Technology and Change
Over the last decade, emerging technology has truly driven change. My career began when the internet was fairly new. In a constantly evolving profession like marketing, the conversations are always changing, which is why we're now discussing things like the metaverse and artificial intelligence (AI). In early 2010, I did a campaign for a large brand around a QR code. It was supposed to be the next big thing. We put something out to market that hit every store across a few major chains in the US, and it was a bust. A decade after the pandemic, QR codes are everywhere, and it's evident that shifting and experimenting with emerging technology is a strength of the marketing profession.

What's Next?
It's important, whether it's through the news, colleagues or your professional network, to keep your eye on what's next. I stay updated by chairing of one of the Canadian Marketing Associations' councils. The MarTech Council is composed of a diverse group of participants which come together once a month to discuss emerging trends and ideas, and share our knowledge with the CMA membership.
Know The Customer
With regular changes and innovations emerging, what remains constant is how important understanding the customer is to being a better marketer. Marketers need to know their audience and provide them with experiences that appeal to who they are. Getting your message out without knowing the customer means you'll never truly understand what motivates them. What hasn't changed is the audience, how they think, and ensuring you know what's in it for them before delivering your message.
Time and Resources
One constant challenge is showing value and delivering campaigns that perform at the highest level. Working for small businesses and the world's largest multinational brands taught me that time and resources will always be limited, regardless of your budget. It's fun to figure out how to use those resources effectively because it's a challenge marketers always face. Shifting and ensuring your limited resources align with the organization's objectives, is crucial.

Trends in the Years Ahead
While everyone may not agree, if systems like artificial intelligence (AI) could provide a meaningful, equitable and tailored experiences for each individual, that would be a great leap for the marketing profession. I think marketing will focus on leveraging artificial intelligence to drive significant change in the years ahead.
The Defining Moment
When I worked for one of those large global multinationals, we spent over $60 million USD on advertising, launching a massive North American campaign. While proprietary technology helped create the ongoing brand experience, we launched this experience all over Times Square. While we stood in awe from the third floor of a nearby building, at that moment I realized it doesn't matter where you're from or how big your team is; anyone can assemble a creative, innovative group to execute a world-class initiative or campaign.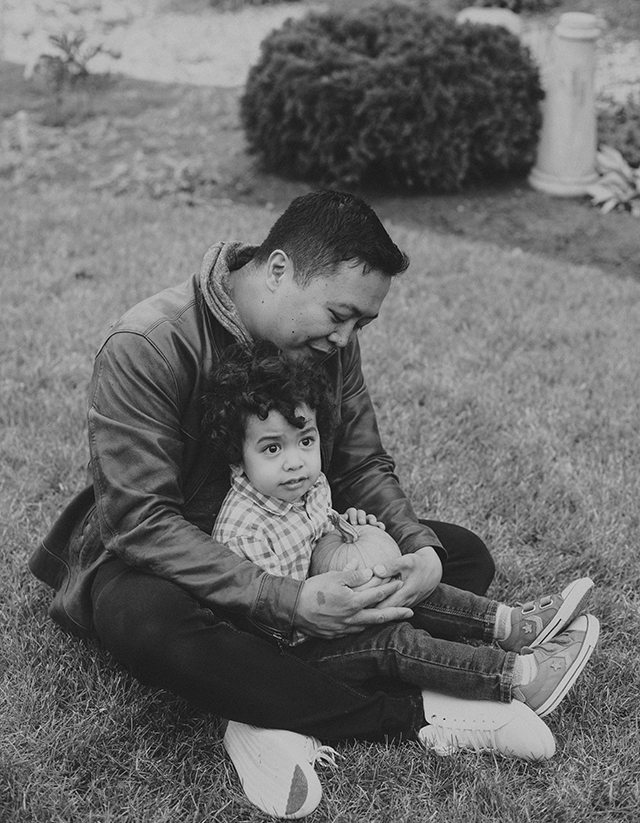 Realizing that with the right team, we could do anything was a turning point in my career. Focus on how you pull things together, excite your team, and reach for your organization's goals to make an impact.
I hope more marketers realize they can add hope and joy and bring levity to the world. We can't believe everything we read and hear on the news because it doesn't always tell the whole story. The world can be beautiful, and we can add to that beauty.
Paul Lacap, CM
Associate VP of Marketing at Southern Alberta Institute of Technology (SAIT)