Jul 05, 2022
Earl DeMatas
0
Jeffrey O'Leary CM, a Controller at Karl Storz and an instructor with multiple designations, believes if you're not learning, you're not growing.
Sessional Leader and Program Facilitator
I grew up in Saint John, New Brunswick and moved to Ontario to work in accounting/finance at Maple Leaf Foods. After twelve years, I moved on to work at Karl Storz Endoscopy where I currently help the organization with its accounting, financial insights, budgeting, forecasting and commercial planning. During the last fifteen years, I have also had the pleasure of teaching in post-secondary education while actively contributing to the CPA profession as a sessional leader and program facilitator.
Facts, Figures, and Insights
The CMA reached out to me when the program was being developed to help bring "life" to finance for the marketing profession. Initially, I worked alongside other instructors to design content for Core 2, which helps marketing professionals understand the basics of finance. I am a strong believer in evidence-based decisions. A financial focus is designed to help CM candidates make the transition from aspirational decision-makers to ones rooted in facts, figures, and insights.
Unique Aspects
Two unique aspects of the CM program include industry experts teaching content and access to a facilitator who answers questions along the way. Then in the final Summit course candidates work with an advisor to fine-tune their skills. The development team has combined the best parts of adult online learning to ensure every CM graduate excels as a marketing professional.
Something to Offer
In Core 1, the program covers introductory concepts, while Core 2 focuses on financial insights and introduces elective topics. One of the most vital benefits of the CM program is that it has something to offer regardless of the candidates' background.
Adapting and Embracing Challenges
One way the CM program helps candidates address challenges is through the Summit course. Here, candidates are placed in situations requiring support from different areas. Most candidates love the idea of preparing a comprehensive business solution but find presenting their strategic plan to industry experts nerve-racking. As an instructor, I see candidates struggle at first, but they quickly adapt and embrace the challenge using strategic thinking to work toward finding a solution.
Measuring Success
As a marketing instructor with an accounting/finance background, I have the unique responsibility to help candidates understand the costs of marketing decisions from a financial perspective. While it's crucial to understand that business decisions have financial consequences, knowing how to measure success is the real challenge we focus on in the CM program.
Personal Certifications and Growth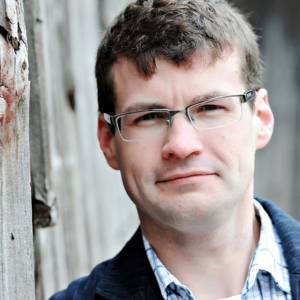 My advice to anyone considering the CM program is to take it because it will enhance your expertise and take your marketing career to the next level. Professional certifications are becoming the norm and the CM program allows you to connect with like-minded professionals, grow your skill set, expand your marketing knowledge, and build your network. After all, if you're not learning, you're not growing.
Jeffrey O'Leary CM
Controller
Karl Storz

Tags:
CM Graduates
,
CM INSTRUCTOR