Jul 07, 2023
Earl DeMatas
0
Sabrina Neumann, CM, Freelance Marketing Consultant, shares the impact of work, staying current, technological advancements, overcoming challenges, her defining moment and why she has no regrets.
Principles and Psychology
The CM designation is for marketers striving to become marketing leaders. They must grasp business principles and combine them with elements of psychology to understand consumer behaviour. The CM program is unique because it helps marketers strengthen their skills in planning, developing, and monitoring overall strategies to become well-rounded marketers. The program is current with trends and technology, with assignments based on real business cases instead of theoretical ones.
Intrigued
I like challenges, and in this profession every day is different. My journey began after earning a (BA) in sociology at the University of Calgary, which uncovered my love of studying diverse groups of people. After graduation, I accepted a position in finance which wasn't a good fit. I realized sociology would help me understand behaviour, and studying marketing was the next logical step. Learning what motivates different groups of people could allow me to understand their interests and leverage marketing strategies to target and cater to them. When I researched brands I admired, I was intrigued by the language, branding, and logo used to promote a company's products and services. I wondered how they developed their strategy and distinctive design and how they distinguished themselves from their competitors. I quickly realized I was more interested in marketing than advising clients and selling investments.
No Regrets
There are a variety of paths to consider, and I received two job offers quickly after earning my business diploma in marketing. Instead of an entry-level reception position at an agency, I made a pragmatic choice and chose higher compensation. My career path has been dynamic, and I have learned considerably in different industries in both B2B and B2C sectors. While I have no regrets, I wish I had planned out the career path for both options because sometimes I wonder where I would be if I had accepted the agency position.

The Impact
One of the questions many marketers have come up against is "How do I get my boss to understand marketing?" I don't think our bosses need to understand marketing but rather the impact of the work. Marketers must constantly prove the value of marketing, and stress that decisions were made deliberately. Business owners tend to get distracted by the tools and don't fully comprehend that effective marketing, at its core, is building a relationship with the audience. The relationship begins with an introduction, followed by establishing the brand's identity, instilling values, building trust, winning sales, and developing loyalty.
What Works
I stay current by following social media, newsletters, magazines, digital blogs and being a member of organizations like the Canadian Marketing Association. While useful, following both the Calgary and Canadian Marketing Association can sometimes make my inbox confusing, since they both have the same acronym – CMA. Attending seminars, webinars, and marketing events are great opportunities for networking and connecting with other marketers to discuss emerging trends. I often examine fast-growing brands I admire who focus on SEO, SEM, social media, inbound, email, pay-per-click and conversion to gain insight into what works.
Technological Advancements
I began my marketing career in 2003 as a Marketing Manager at Kudu Industries Inc. In my opinion, the most noticeable change in marketing in the last 20 years is undoubtedly technology. The internet has changed not only how we communicate but how we do business. When I broke into marketing, paid advertising was primarily used to reach the consumer. These days it's search engine optimization (SEO). The internet led to a direct electronic information exchange in virtual gathering spaces, retail platforms and the explosion of social media. Social media has changed how customers and companies interact because it inspires transparency and offers a personal customer engagement experience.
Another aspect of technology that has changed how marketers interact with the audience is the smartphone. Smartphones have allowed advertisers to be more strategic and relevant with their campaigns. From my first role to my current one, the focus has shifted from products and services to consumer needs. Technology evolves quickly, and marketers must adapt to determine where the audience gets their information. With much greater access to user data and consumer behaviour, marketers must be aware of consumer privacy and protection legislation which adapts to technological advancements.

Overcoming Challenges
Early in my career, my greatest challenge was finding the confidence to speak up and express my ideas. I was fortunate to work in a collaborative environment where I was encouraged to share my thoughts but struggled with imposter syndrome. By recognizing my talents in education, I realized the only way to succeed was not to fear failure. Acknowledging my strengths allowed me to confidently identify the areas that needed work. Another difficult challenge I've encountered throughout my career is getting and maintaining a sufficient marketing budget. It can be challenging when your company is experiencing losses or if a campaign's expected return on investment (ROI) is falling short. It's cyclical because insufficient funds will prevent marketing from reaching its potential. I have overcome this by establishing the value of marketing with the leadership team.
While presenting a snazzy campaign is thrilling, often, the focus is on the cost instead of the big picture. Showing marketing's value through performance metrics will help address the pain points and business objectives the marketing plan will meet.
Defining Moment
The defining moment of my career was entirely out of my control – the pandemic. I was working in-house for a large event center at the time, which was hit hard by lockdown mandates. Suddenly, I was laid off, and the pandemic forced me to pivot in my career. Since I didn't know how long it would last, I took the opportunity to reflect and figure out what I wanted to do. Continuing education was always important, and pursuing the CM designation reinvigorated my connection and rekindled my love of marketing.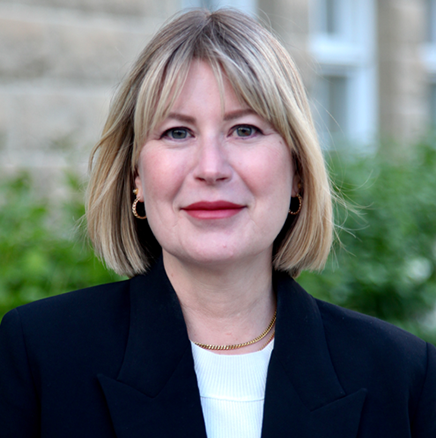 I received a few opportunities to consider when mandates were lifted, and things were going back to normal. Many of the small businesses I frequented needed help getting clients, keeping them, and returning to pre-pandemic operation levels. I relished this opportunity to return to the profession I loved with a new focus to help business owners overcome challenging economic hardships.
Sabrina Neumann, CM
Freelance Marketing Consultant

Tags:
CM Graduates