Sep 01, 2023
Earl DeMatas
0
Lyanne Campbell, CM, Consultant, Marketing Strategist, and Mastermind Facilitator at Blue Dragonfly Marketing Strategies Ltd., covers creativity, metrics, driving revenue, aligning with the audiences' needs, and proving her work has merit.
Vital Business Function
The CM designation raises the bar and helps elevate the profession by recognizing qualifications and trusting marketers to hit targets while continually enhancing their skills. Unfortunately, the value of marketing can be reduced to an afterthought when departments don't fully grasp the complexities of collateral or a new initiative. Professional designations like the Chartered Marketer highlight the necessity of marketing as a vital business function.
Beyond Creativity
I earned $0.25/hour working at the family greenhouse when I was six years old. I filled bedding plant packs in my dad's make-shift soil mixer, made from an oil drum. It was a great introduction to business, and I loved it. After college, I began my lifetime career in finance. I held various roles, from member (client) facing teller to investment advisor and lender, but the best positions came when I stepped into the fantastic world of marketing.
Initially, I was intrigued by the creative side of marketing, but my breadth of understanding grew throughout my career. I quickly learned that while integral, marketing goes beyond creativity. That's when I became captivated by strategy, research, collaboration, metrics, and results. When done well, marketing can have a monumental impact on a business, which I wanted to be a part of. Marketing is anything but boring. The constant changes and challenges keep you sharp and engaged.

Metrics and Influence
In marketing, learning what is required to be successful evolves continually. When my career began, I wished I scheduled weekly time for professional development, but as the saying goes, hindsight is 20-20. By planning time to learn, you can stay on top of the latest trends catching everyone's eye. One of the critical elements marketers will benefit from, if they learn and implement it early in their careers, is to develop a strong understanding of metrics and how they influence marketing and business decisions.
Cost Center to Revenue Driver
The biggest challenge for marketing is being included in projects and strategies early. Decision makers often have the plans and tactics rolling before asking if marketing is up to speed. Marketing runs the risk of being excluded when other departments haven't yet been shown the value it can add to the conversation. Marketers have cultivated an in-depth knowledge of business, how people think, and how to close the gap between corporate goals and revenue. When marketing is involved in strategic planning, leaders can benefit from various perspectives, and marketing can transition from a cost center to a revenue driver.
Reaffirm and Build
I stay current by investing a substantial amount of time in continuous learning. I subscribe to a library full of marketing podcasts. I read books on marketing-related topics; attend webinars and conferences; follow marketing leaders and groups on LinkedIn; and subscribe to marketing newsletters. I also take ad-hoc courses that reaffirm what I know and build on what I have yet to learn. The CMA offers fantastic opportunities in this space.
Fitting Needs
Over the years, so much has changed. Marketing channels were once limited to newspapers and radio with a 'spray and pray' approach. Today, that just won't cut it. With our current data and information, we can craft strategies and tactics that align with the target audience, ensuring our products and services fit their needs. We can provide solutions which could put them in a better place. The 'spray and pray' approach was less complex, but where we are now is drastically more effective.

Tactics and Goals
The first challenge to overcome in this profession is realizing that marketing can't be an afterthought. Marketers must constantly prove their value to earn a voice in the conversation as key contributors to strategy. Through diligent work and connecting marketing closely to achieving corporate goals, I introduced new insights to leadership by presenting the story behind the data and revealing how we could grow the business together.
AI and VR
I'm interested to see how artificial intelligence (AI) is used and how ethics will come into play. I think virtual reality (VR) will play a key role in marketing. It's out there now, but not as dominant as it could be – very likely due to cost.
The Defining Moment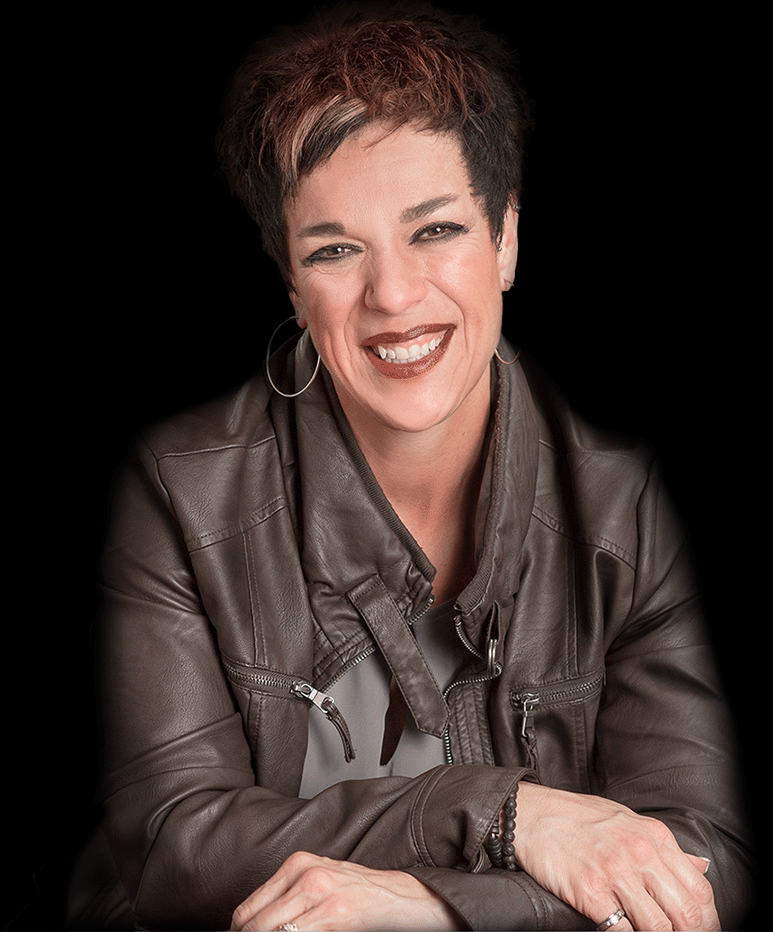 I used to get mailings inviting me to submit my best work for national recognition in marketing. When the day finally came, and my work qualified, I was over the moon. When I received my first national marketing award, little did I know it was only the first of many to come.
Lyanne Campbell, CM
Consultant, Marketing Strategist, Mastermind Facilitator at Blue Dragonfly Marketing Strategies Ltd.
Tags:
CM Graduates