Jun 03, 2022
Earl DeMatas
0
Alisha Gardonis CM, the Chief Operating Officer at Nvestiv, shares how applying the knowledge, opinions and suggestions she gained through her marketing journey advanced her career. 
Marketing and Finance
My professional journey began in Auckland New Zealand known affectionately as the land of the Long White Cloud. I spent most of my career in B2B and consumer retail marketing launching fashion brands from New Zealand in the US, Canada, UK, Europe, Middle East, and Asia. It wasn't until I was exposed to the world of events and investments in Brisbane, Australia that I realized I could combine my knowledge of marketing and finance.
Learn From Experts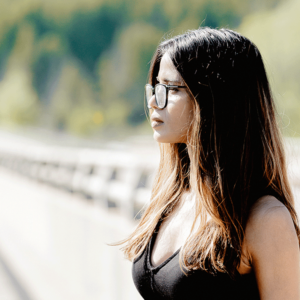 Before the pandemic, I was introduced to high calibre marketing experts in Canada and the U.S when I attended an in-person event held by the Canadian Marketing Association. While networking with top c-suite leaders, I noticed what they had in common was the Chartered Marketer designation. Living in Toronto, with over 10 years of marketing experience, I knew if I wanted to successfully launch a brand from scratch, I needed to get my Chartered Marketer designation and learn from the experts.
The Faint of Heart
The CM Program requires dedication to learning new perspectives from advisors, professors, and colleagues from various industries. If you want to reach the C-suite level of senior management, the Chartered Marketer program will get you there, but it's going to take work and it's not for the faint of heart.
Justifying Spending
Personally, I found Core 2 and the Summit to be the most engaging. Coming from a marketing background and understanding the financial impact a campaign can have on a business was ground-breaking for me. After the CM program, I was able to quantify my spending and have those difficult conversations about budgets and expenses with C-suite-level executives and investors within my business.
More Than a Campaign
The CM learning environment requires you to be a self-starter. You are required to study content, listen to peers, and share opinions of your own. As you progress through the program, you will recognize that effective marketing is much more than simply creating a campaign. Marketing is about creating strategic plans that positively affect all aspects of the business. The CM program gives you the skills and expertise to engage in high-level conversations with C-suite-level executives and understand how decisions can affect a firm's success.
Marketers Must Adapt
During the pandemic, marketers had to think strategically to develop innovative ways to engage consumers in an increasingly introverted world. One of the most important lessons I've learned as a marketer which was cemented throughout the CM program is that marketers must constantly adapt as times change. Marketers must think outside the box because without effective marketing any business can lose revenue.
Knowledge, Opinions and Suggestions
I leveraged the knowledge, opinions and suggestions from CM instructors, advisors, and my fellow CM candidates from all walks of life. The CM program has inspired me to explore innovative ways to enter a niche market like alternative investments. We've implemented cost-effective techniques to grow the brand regionally and globally in the US, UK, Europe, and the Middle East.
Consumers' Minds and Positioning
The CM program taught me that marketing is about understanding the consumers' mind, wants, and needs. Once you know that, the vital step is positioning your product or service as the solution to a problem they didn't think they had. Marketing is also about recognizing the impact it can have on an organization's revenue and reputation.
My Advice to You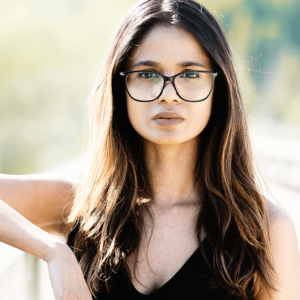 The advice I would give to a colleague starting their CM journey is, to note your deadlines, organize your time efficiently, build relationships with your colleagues and most importantly, don't hesitate to ask questions. Learning how to manage your workload and your assignments will ensure you successfully complete the program with flying colours.
The most valuable aspect of my professional development has been learning alongside my peers. Through the CM experience, I have gained a unique perspective that has been insightful both as a professional marketer and now as a Chartered Marketer.
Alisha Gardonis CM
Chief Operations Officer
Nvestiv

Tags:
CM Graduates