Oct 13, 2023
Earl DeMatas
0
Scott D'Cunha, CM, Vice President of eCommerce at the LCBO, discusses what marketers must do to be great, the emergence of AI and the opportunity that led to the defining moment of his career.
Lifelong Learning
Marketing was appealing because it combined creative thinking, customer centricity, and the mathematics of profitable business. My first taste of promotional planning came almost thirty years ago. I organized a marketing campaign to promote shortbread fingers for Marks & Spencer. We needed a business plan centred around retail locations, how best to communicate the offer, procurement logistics, inventory levels, and promotional incentives for store teams. It was fascinating to undertake as, at the time, the internet was still in the infancy stage.
Combining various skill sets and working cross-functionally was an enjoyable, eye-opening experience that prompted me to pursue marketing for my MBA. I learned the different facets and how marketing could be used effectively in multiple types of businesses and organizations by focusing on the end-user, their needs and expectations. The CM program prepares marketers with a broad strategic understanding of principles and practices. Maintaining a CM designation showcases and affirms each marketer's commitment to lifelong learning.

Great Marketers
To be a great marketer, you must get familiar with as many parts of the business as possible to understand what customers face. While it may not always be glamorous, whether in a warehouse or a call centre, these experiences create a much clearer picture of the customer journey, barriers they face and what you need to change and market.
Curiosity and Determination
Marketing has always been responsible for showing the benefits and value for money, which may sometimes conflict with the proposal or available funding. Unfortunately, sometimes a store location or sales team initiative gets the credit marketing deserves for driving results. Today, marketers must either focus on performance marketing to drive instant results or brand development, focusing on long-term customer value and creating a new dialogue even though c-suites are challenged by access to funds or stagnating economies. Another emerging challenge is finding technical solutions to marketing problems that aren't cumbersome or time-consuming as organizations seek to serve customers better. Marketers must combine their curiosity and determination to navigate this constantly evolving profession.
Continuous Professional Development
If you want to stay current in this profession, you have to keep learning. I'm a lifelong learner, and by recently completing my ICD.D with the Institute of Corporate Directors, I've gained a fresh perspective on marketing. I've attended the Retail Council of Canada's Store event, and spoken at Savant, so I'd advise marketers to take courses, attend conferences and webinars, join a CMA council or become a CMA awards judge. As the landscape evolves, so too does the marketer's role. Continuous professional development is the key to ensuring you have the skills to help organizations achieve great things.

Be Proficient
While marketers must do the math and feel comfortable with projections, analysis, forecasts, and expenses, the biggest change is the emergence of new technology and ways to leverage the internet. AI and technology have moved into traditionally creative strongholds like content creation to aid in developing content in new and exciting ways. Marketers across the entire profession are increasingly required to be proficient in using technology to solve problems.
Overcoming Challenges
The challenges I overcame in my career included equity in the workplace and opportunities for 'cross-pollination' by marketers. It's surprising how few marketers cross-industries, considering that skill sets are transferrable and could inject fresh perspectives and insights across verticals. In my experience, Canadian education allows marketing professionals to advance their careers by acquiring highly sought-after qualifications and credentials essential to the profession. When combined with hard work, knowledge certainly helps level the playing field, not to mention that it's a great opportunity to network with other professionals.
Artificial Intelligence
The emergence of artificial intelligence (AI) is an important trend to keep your eye on because (AI) will immediately impact content creation. The quality and variety of images, actions, and messages will have a far-reaching effect on the quantity of personalized content while driving the cost of creation down. Marketers must also pay close attention to the use of AI to create and improve customer service responses, define and tailor online experiences and control marketing messages' timing, content and context. Once the practical applications of AI have reduced the expense and workload for marketers, there will be more time to focus on the value-added work organizations seek. Most progressive marketers will look forward to seeing AI and its diverse attributes become standard in the marketplace.
Defining Moment
I was fortunate to have the opportunity to lead online transformations and growth initiatives throughout my career. Working at Staples and the LCBO, we increased online business significantly by over $500M in a shrinking market. We increased LCBO's online business by over $100M in one year. I am proud of the award-winning marketing teams I have had the privilege to lead.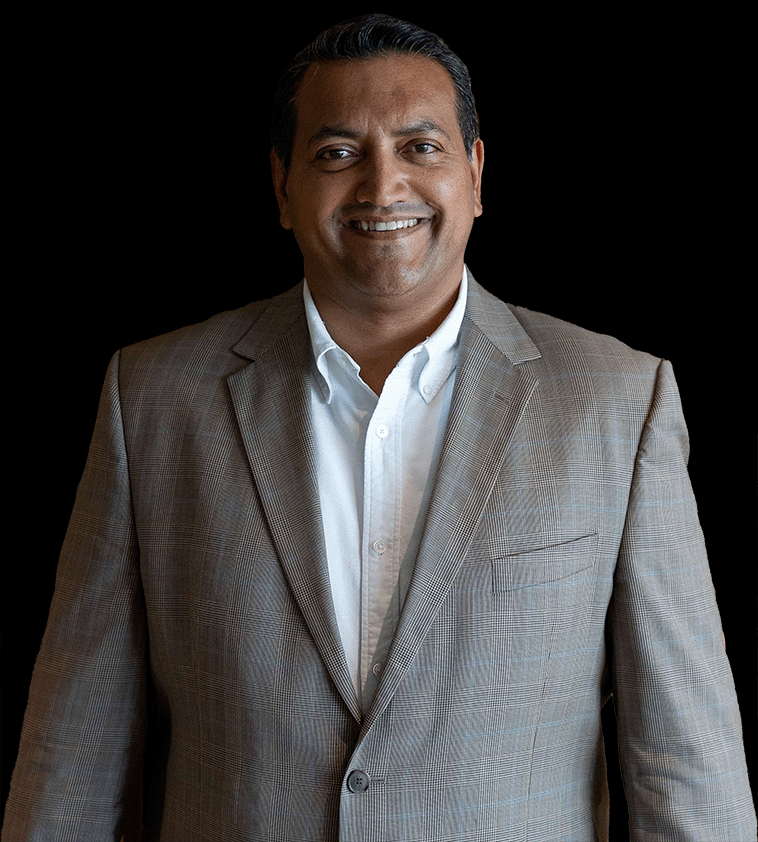 The work I did in building creative, sustainable business practices at Staples allowed for the triple win of 250K planted trees, $2M in annual cost savings, and 20% growth in AOV. I'm especially proud of this endeavour as it illustrates the role marketing creativity can play in creating real, tangible business solutions that achieve strong economic results while driving improved corporate social responsibility and real community impact.
Scott D'Cunha, CM
Vice President of eCommerce at the LCBO