Jun 30, 2023
Earl DeMatas
0
Vicki Waschkowski, CM, Founder of Hook Marketing, Professor, Speaker and Instructor of CM Curriculum Development at the Canadian Marketing Association, discusses broadening perspectives, taking chances, staying current, balancing worlds and leaving the comfort zone.
Top of the List
The CM designation is vital because it is a great learning experience and confirms the holder is a well-rounded marketer. Chartered Marketers must earn Continuing Professional Development (CPD) credits annually, encouraging their ongoing commitment to learning. When comparing the resumés of people with similar education and experience, the Chartered Marketer always jumps to the top of the list. Earning the designation demonstrates a dedication to career growth and developing comprehensive marketing knowledge.
Perspectives
The CM program is unlike any other certification marketers can receive in Canada. It's unique because it encompasses a broad spectrum of content, ensuring marketers are knowledgeable across all marketing aspects. While university degrees give a great base of learning and teach people how to think strategically, they are much more theoretical rather than focused on hands-on execution and real-world insights. Post-grad programs and other training dive into the practical application but are very siloed into specific aspects of marketing. The Chartered Marketer is the only program I know of that spans everything from financials, media planning and branding to creative design, execution considerations and more. Whether your background is in digital, PR or mass marketing, you will learn perspectives that broaden the scope of an organization's marketing role.
Day One
I have always loved marketing. My parents were entrepreneurs, so I was well-versed in business and hard work my whole life. Still, there was something uniquely alluring about advertising. I say advertising – because my much younger self pictured the world of Mad Men and big TV shoots when I first got inspired to be a marketer. Little did I know I would fall in love with CRM, digital marketing, and strategic thinking over photoshoots. I loved that marketing growth came from consumer insights and creativity. While I wasn't 'creative,' I loved working with creative people. The idea of measuring tangible impacts on business performance by testing different things appealed to me. When I was in university, there was only one co-op role in my program that was at a marketing agency, and I was fortunate enough to get it. I loved it from day one and never looked back.
Take Chances
When I started in marketing, I thought the career path was straight. I dutifully followed that line as an agency's Account Executive to Managing Director. I loved every bit of it. However, as I started to get restless and seek new challenges, I realized the path didn't need to be linear. I could consult, run my own boutique agency, and teach. Or, I could do all of these things at once! So, the one thing I learned that I wished I had known earlier was "don't be afraid to take chances."

Take Initiative
Marketers must always stay current with technological innovation and breakthrough media ideas because the profession is constantly evolving. The approach you took last year may not work this year. The strategy the competition uses today will differ from what they use tomorrow. As technology and erspectives change, so do consumer needs and expectations. Successful marketers take the initiative to stay current with trends, update their knowledge and acquire different perspectives.
Watch, Read, Listen and Learn
I stay current by watching, reading, listening, and most importantly, learning. I never stop learning. Whether I'm listening to podcasts, reading industry publications, or reviewing marketing tactics around me, I like to keep my finger on the pulse of the profession. I learn from those I teach, the tactics I execute for clients, and what the competition is up to. My goal is to continue to learn new things every day. Teaching also forces me to stay on my toes. I am always looking for recent examples and relevant insights to inform my students and the strategies I develop.
Incredible Journey
My marketing career began the same year Google launched during the digital evolution, which drastically changed the profession. I started in the loyalty and CRM side of the business. I witnessed that 1:1 world shift becoming the dominant force driving breakthrough creativity. Our small digital teams grew to make up most of our clients' budgets. I've been on an incredible journey, and there's been a massive shift from an agency perspective.
Balancing Worlds
I spent most of my career in marketing agencies. Agencies are young and lively, and while they strive for work/life balance – that wasn't always the case. I rose quickly through the ranks because I was eager to work 70-hour weeks and loved every minute of it. My favourite teams were the ones that regularly collaborated after hours. That became harder when I had young children and needed to learn how to balance my worlds. I made it work because it was a personal goal rather than one forced on me. I was also fortunate to have many female role models – including one that promoted me while I was on maternity leave, alleviating any fear that doing so would hold me back. I think and hope I also taught my children the value of a strong work ethic along the way.
Defining Moments
There are many team accomplishments I am proud of throughout my career, like exciting client wins and significant awards. I think the biggest defining moment was when I mustered the courage to leave the 'comfort' of my world to launch my own business. I saw it flourish right from the beginning. I still remember and am grateful to the first few clients that started me off for trusting me to lead them on their marketing journeys.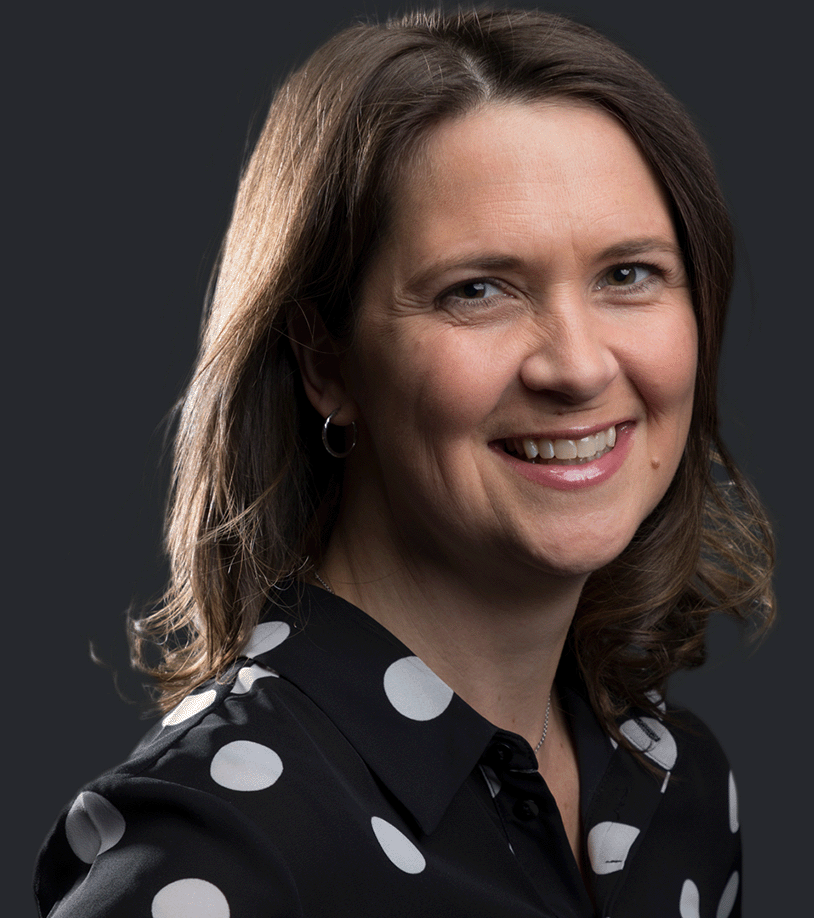 Another defining moment near the top was when I first stood in front of a classroom and had students tell me how much they appreciated the real-world insights I was able to provide. At that point, I knew I could balance my two loves of teaching and running a business – and I've continued to chart my course ever since.
Vicki Waschkowski, CM
Founder of Hook Marketing, Marketer, Consultant, Professor, Speaker

Tags:
CM Graduates