Jul 15, 2022
Earl DeMatas
0
Emily Baillie CM, a professor at McMaster University, Humber College, and the CMA, learned the ropes before becoming a professor and consultant passionate about professional development.
Professor and Consultant
I've been teaching for almost eight years as a digital marketing professor and consultant. Currently, I teach at McMaster University, Humber College, and the CMA. Before becoming a professor and consultant, I learned the ropes working in various communications and marketing roles before stepping out on my own. I was fortunate to have worked with brands ranging from GlaxoSmithKline and the Adoption Council of Ontario to Northern Ontario Travel, to name a few.
Passion and Professional Development
Initially, I heard about a brand-new exciting marketing program in development when I was in a Digital Council meeting at the CMA office in downtown Toronto. It piqued my interest because I'm very passionate about personal and professional development. I also took advantage of the opportunity to help build the program. As an instructor, I have helped CM candidates develop their creative out-of-the-box approach, critical thinking, research, communication, and interpersonal skills.

Addressing the needs of Marketing Professionals
The CM program has an insightful array of practical, industry-focused material that candidates can implement immediately in their respective roles. The program material is updated regularly using case studies from Canadian industry leading and global brands. One of the benefits is networking with marketing managers and other marketing professionals across the country. The CM program addresses the needs of marketing professionals today while preparing them to potentially be Chief Marketing Officers (CMO) in the world of marketing tomorrow.
Applying Concepts
CM Candidates have responded well to all the concepts introduced in the program. I teach Core 1, and candidates seem to find our coverage of leading inbound marketing concepts valuable. Candidates often express their excitement to apply the concepts they've learned immediately in their professional roles.
The Best Marketers
Since marketing changes so rapidly, staying up to date with the latest best practices and trends can be challenging. While there are many employment opportunities in the marketplace, there's also plenty of competition for the most prestigious roles. The best marketers take charge of their professional development to remain competitive and at the top of their game.
Concepts, Trends and Clients
My involvement with the CM program impacts my own marketing efforts because I'm always learning to advance my digital marketing knowledge as a professor and consultant. The marketing industry evolves quickly because it's closely linked to the evolution of technology and culture. Whenever I teach a class or module, I conduct my research to ensure that everything I share is current and relevant. This process allows me to discover new concepts or trends that could also work for my clients.
Expand Your Career Options
I suggest mapping out your professional goals to anyone considering joining the CM program. Think about what you'd like your career to look like in one year, five years and beyond. Be specific and write down precisely what you want. Next, look at the steps you need to take. If professional training can help you reach your career goals, the CM program may be the answer. The CM program can help you learn about the different aspects of marketing while expanding your future career options.
The CM Journey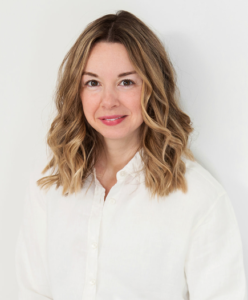 I'm fortunate to work with a caring, inclusive team of CM instructors whose positivity and enthusiasm are contagious. The CM instructors want every CM candidate to be successful on their journey, and we will be here to support them every step of the way.
Emily Baillie CM
Digital Marketing Consultant & Professor
Humber College, McMaster University and The CMA

Tags:
CM Graduates
,
CM INSTRUCTOR