May 05, 2023
Earl DeMatas
0
Maria Gregory, CM, Senior Director, Client Experience at CIBC, discusses her drive and passion, collaborating with like-minded marketers, professional development, broadening your thinking and the power of mentorship.
Like-Minded Marketing Professionals
When I began my career, I was fortunate to work with fantastic marketers, from start-ups in consumer-packaged goods to the not-for-profit and financial service industries. When I accepted the lead marketing role at Simplii Financial, my former CMO, Rob Assimakopoulos, recommended I pursue the Chartered Marketer designation. Earning my CM was a valuable experience because now I had a continuous learning plan and would make time to collaborate with a community of like-minded marketing professionals.
Drive and Passion
Earning the designation shows a dedication to professional development because Chartered Marketers exhibit a drive and passion for elevating their game. Maintaining your credentials displays a long-term commitment to honing your craft and staying current in a rapidly evolving profession.

Broaden Your Thinking
I include the designation in my LinkedIn profile and resume. In a sea of marketers with similar professional experience, it's a differentiator. The CM designation helps legitimize the value marketing brings, broadens your thinking, your perspectives, and differentiates lifelong learners from the rest. As a mentor, I often suggest the CMA's marketing courses to people with roles that have communication elements. I also encourage people without marketing training to pursue the CM designation because it's a fantastic way to learn the fundamentals, get exposure to media planning and executions across channels and tie everything together in the final Summit.
Mentoring
The CM program features interesting leaders sharing expertise, knowledge, and experience. I was an advisor for a CM candidate in 2022. When we met to discuss the modules, I understood the importance of working through a business case. She had work experience in one vertical, with a predictable approach to the 4Ps and the marketing mix. The business case required marketing communications, upstream decision-making to set the product line up for success, and a complete P&L statement. These requirements are less prevalent in pure marketing roles but critical to good planning and decisions. It was fun to be a mentor and be in the audience for a compelling presentation with strategic recommendations.
In 2022, I encouraged a direct report with a bachelor's in mechanical engineering to consider a CMA marketing course. She completed the course and recently moved to a communications role. The skills she gained through the CMA catalyzed her interest in marketing and communications and will undoubtedly serve her well now and in the future.
Fulfilling and Fortunate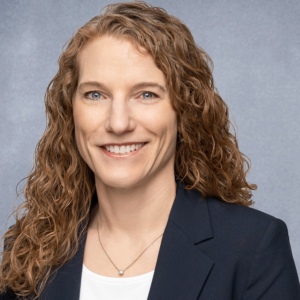 Being part of a CMA member organization has afforded me the privilege of fulfilling my learning goals through seminars and events. I have also been fortunate to have the opportunity to grow my network of marketing professionals. Working in a Client Experience role has made me more focused on using the CMA's offerings to stay current with ever-changing marketing best practices.
Maria Gregory, CM
Senior Director, Client Experience, CIBC

Tags:
CM Graduates